'You are the bows from which your children as living arrows are sent forth"
Last weekend we were lucky enough to spend a couple of nights in Windsor. Mainly to tick off another castle in or Castle ABC Challenge. I will be writing about our trip this week. After exploring the castle we stopped in a pub to grab something for lunch. Kipper had been asleep for an hour or so. When he woke he was in a playful mood. Pretending to be grumpy, then laughing, hiding behind his hands and flirting with anyone he could catch the eye of. I had a whole series of photos so found it hard to choose just one. I have a very similar photo of Monkey at the same age pulling the same stunt in a rapeseed field.
Before coming home on the Sunday we headed to a National Trust Property we hadn't visited before. One that was on our 12 National Trust Properties to Visit in 2108 – Cliveden House. I was hoping to catch some pictures of the boys with the snowdrops. Only there wasn't as many as I was expecting. We still had a lovely morning enjoying the sun. By lunchtime it had got quite warm and I promised Monkey an ice-cream. Here he is doing a little happy dance because he's having his first of the season.
Have a good week everyone x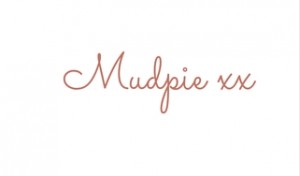 If you've liked this post please follow me on my social media channels:
Mudpie Fridays: YouTube | Twitter | Instagram | Facebook | Pinterest | LinkedIn
Linking up to #LivingArrows