I remember as a teenager I would pour over teen magazines, wrapped up in the colourful pages. Reading about the most recent celebrity gossip. Wondering if my allowance would stretch to the featured dress. Before reading all about my horoscope and the love prediction. Which of course was then discussed at great lengths with various girlfriends. A fascination with horoscopes followed me all through my teenage years and well into my years at university. I have always believed that there are elements of my star sign, Cancer, reflects in my personality.
So I was interested to read about a piece of research that Furniture-work.co.uk have carried out. The have written an E-book based on the 2018 Office Horoscope research they have done. Where they asked 1000 British workers about their opinions on horoscopes and their working life and offices. They believe that by understanding the zodiac signs of the people you work with can help with harmony in the office.  Not only that but by sitting different signs close to each other you could increase productivity.
The E-book was indeed an interesting read. Being a Cancer my key workplace traits are –  organised, imaginative, loyal and private. All of which I can relate to, even if my organisation skills post kids are considerably worse than they were pre kids. Writing here helps with my imaginative trait that I struggle to fulfil in corporate world. As I get older I become less private although I am very loyal. Both to my clients, the people I work with the organisation I work for.
Working from home means I have a lot more freedom with my desk. They have my ideal pretty much spot on with lots of little feminine touches. I would love fresh flowers every day, the pinker and blousier the better. My desk is a place of sanctuary and I am constantly trying to get rid of the paperwork having recently brought a full on shredder. I like to include links back to my family. A photo of Hubby and I on our wedding day, Monkey when he was tiny, Kipper when he was less so. A heart made from buttons from Mothers Day and a little silver disk which says 'Love You to the Moon and Back'. My notice board has a list of unfinished projects which I am trying to do for the boys. Stationary is my downfall and I could do with tidying it away … but then its so pretty!
I was quite impressed with the accuracy of the E-book. I can draw similarities in not only my profile but by husbands too. Why not head over for a read and see what similarities you can draw?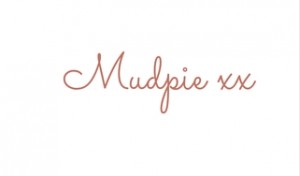 If you've liked this post please follow me on my social media channels:
Mudpie Fridays: Twitter | Instagram | Facebook | Pinterest |LinkedIn
This is a collaborative post.