Happy Belated Mothers Day. We spent Mothers Day at Center Parcs where my morning started with cards and breakfast, before heading to the Spa for a massage and some me time. It was complete bliss. The rest of our day we spent in the pool I have never seen two children so excited to be in the water. It was a lovely day, just the four of us. Mothers Day got me thinking about some of those things my mum use to say to me when I was a child and those that I now say to mine. Such as 'If you pick your nose your brain will fall out'… The joys of motherhood with two boys!
For a bit of fun I thought I would share with you an infographic which Buyagift have recently released called Debunking Your Mum. It made me laugh out loud when I read it. I also have to secretly admit that I have said some of these to Monkey over the last couple of years. Its a cheeky piece based around the scientific accuracy of the things mums say to their kids when they want them to do (or not do) something, like 'eat your carrots – you'll be able to see in the dark!' Yes hands up I have used that one too!
Since we spent most of the time in the pool on Mothers Day I thought that number ten and number seven were particularly relevant. I have used number ten on several occasions with Monkey especially when he was a little younger. So much so that I caught him looking for something in the sea once. I initially thought it was a toy or a stone. When I asked him he told me he was looking for the water to change colour….
As for number seven, only reading this did I realise this is a load of rubbish. Literally its something we have lived by for as long as I can remember. Even when Monkey was a few months old and we started his swimming lessons I would make sure that there was at least an hour between his last milk feed and his time in the pool. Often meaning that I would and sit in the changing room after and feed. At the weekend I made sure Monkey had plenty to eat at least an hour before we went in the pool. Isn't it funny what you get told as a child and what sticks with you. I wonder what sayings my boys will remember when they are all grown up?
Have you used any of these with your little ones? I would love to hear about it in the comments below.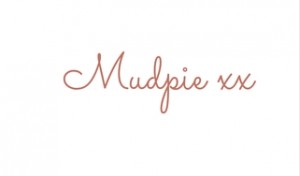 If you've liked this post please follow me on my social media channels:
Mudpie Fridays: Twitter | Instagram | Facebook | Pinterest | LinkedIn
This is a collaborative post we were gifted a voucher to use on a Buyagift experience in return for writing this piece.