For the last two months I have joined in with the Siblings Project with  Dear Beautiful. I am hoping to keep a little record of how the boys relationship develops through 2018. This month has been pretty much the same as last month we have had some beautiful sibling moments and some pretty shocking ones too. I am starting to learn that thats just siblings. The moment that really sticks in my head this month is when Hubby and I both woke to the sound of Monkey reading. Having only really started reading to himself unprompted this is still quite a rare occurrence. When we realised that he was in fact reading to Kipper it made me all fuzzy inside.
Kipper will quite often wake and call for Monkey until he appears in his bedroom. Since he is still in a full cot it does mean that Monkey can't get him out unaided. But it has given us a glimpse at what the future could look like.
This months photos were taken when we visited Cliveden which is on our 12 properties to visit in 2018. Both of them really enjoyed running around the maze following each other. Of course Kipper thought it hilarious as his brother turned a corner and disappeared only to jump out or reappear a couple of seconds later. Of course from a parenting perspective it was a little more stressful – but they had fun right!
This month I have really noticed Monkey starting to share more and more with Kipper. Although unfortunately it is not reciprocal but then Monkey didn't share at 22 months either so I am not surprised. This really upsets Monkey as his love language is gift giving, of which he sees sharing as an extension of. Its something I am hoping to work on more with Kipper. Not necessarily sharing but giving 'huggles' and kisses as little brotherly gifts or scribbles and play.
We spent last weekend at Centre Parcs. In the swimming paradise the difference in their ages really hit me. I spent most of the time with Kipper in the splash pool while Hubby took Monkey down the flumes again and again. Four years is a long time at this age, but I think we are coming out the worst of it. We have less adventures planned this coming month and I am looking forward to some more home time.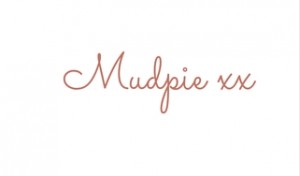 If you've liked this post please follow me on my social media channels:
Mudpie Fridays: YouTube | Twitter | Instagram | Facebook | Pinterest | LinkedIn
Linking up with Dear Beautiful