Nerf Nitro Aerofury Ramp Rage Review: Monkey is a big fan of all things Nerf so when we were offered the chance to review the NERF Nitro Areofury Ramp Rage we of course said yes. Having already tried out the NERF Nitro MotorFury Rapid Rally and loved it I was interested to see if Monkey would love it as much. Since both are quite different from the other Nerf toys he has tried out. Rather than darts they fire foam cars.

So what is it?
Blast into overdrive with Nerf Nitro sets! Kids can create awesome stunts as they fire foam cars from blasters that feature the power and performance of the Nerf brand! Blast into stunts to go high, go far, go fast!
In the box you get:
The launcher itself which requires four AA batteries
A long-jump ramp
2 foam cars
Instructions
Monkey was very excited to put it to the test, there is no assembly needed other than to put the four AA batteries into the base. The next step is to load the 2 foam cars into the top of the blaster. The cars have plastic wheels but are very light and don't hurt if the accidentally end up in your direction. Which more often or not they do…
Monkey decided that he wanted to see how high and how far he could send the cars. So he decided to set up the ramp a little way away and was super excited when he managed to fire it over the breakfast bar and into the kitchen sink! The cars come out super fast which really made him laugh out loud
 
Things we love:
The blaster has a foot at the bottom which means Monkey could only fire the cars if it was on the floor. This is a clever safety feature they have built into the toy.
You know what you are getting with this brand, a durable, well made action toy.
I love the bright colours of the blaster and the cars, it makes them visually appealing
Its nice to have a Nerf toy which is not dart based the fact that there are the ramp included means it brings a different dimension to play. Although there was still a tendency for me to be the target. Just as well they didn't hurt at all.
Loading the cars was really easy and something Monkey could do alone.
There are many other Nerf Nitro sets which can be used in combination with this one, ideal for when Monkey has friends round to play. Other blasters and sets in the range start from £10.99.
The Nerf Nitro Aerofury Ramp Rage is aimed at children aged five and over and retails at £24.99. It is available from all good retailers instore and online including The Entertainer, Smyths and Tesco. I would recommend this to all Nerf fans its a real hit in our  house.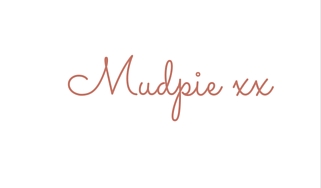 If you've liked this post please follow me on my social media channels:
Mudpie Fridays: Twitter | Instagram | Facebook | Pinterest | LinkedIn
We were given a NERF Nitro Aerofury Ramp Rage Set for the purpose of this review all opinions are my own