On Tuesday evening Hubby and I went to Monkey's school for his parents evening. We have had several for Monkey since he started school but I left this one feeling different. Its not that I am not always proud of him and everything he has achieved. But this time I really was almost bursting with pride as we walked back to the car. I have always worried that since he is a Summer born whether we did the right thing putting him into reception at four and two months.
At home he struggles to focus on his homework, he would much rather be playing or building lego. I have always worried that he has the same attention span at school. He spends long days at school too because we both work, in early for morning club and sometimes not picked up until six. All mummy guilt on what that is doing to his learning ability and his concentration. I think its natural for you to want you kids to have the best start in life. I often wonder if our work situation means he won't get it. But after parents evening this week I know for the time being he's thriving. Not only is he thriving he's doing amazingly well.
He's above expectation for reading, already in a higher level for maths and has nailed 37 out of the 40 words (and non words) for the test in the Summer. His writing is coming on too. I couldn't be prouder of him. Not only is he doing well academically he has a good set of friends and likes to partake in all the classroom activities. Especially keen on problem solving. At their assembly this week he stood up and said his words without any hesitation. Singing along and doing all the actions and he was having fun doing it. We are blessed with the school he goes to as they really do go the extra mile in engaging the children and keeping them on track. …. But we are both so very proud of him.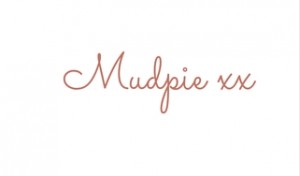 If you've liked this post please follow me on my social media channels:
Mudpie Fridays: YouTube | Twitter | Instagram | Facebook | Pinterest | LinkedIn
Linking up with What The Redhead Said