My Monster Review: I really like dressing the boys in similar items. I think the technical term for it is twinning. Which is why I thought it could be a lot of fun for Monkey to design their own matching t-shirt with My Monster. Its a really clever idea and I have not come across anything like it elsewhere. Monkey was very excited by the prospect.
Everything you need arrives in a rather apply decorated box. Which Monkey has already asked if he could colour in. In the box you get instructions, a tee, baking paper and all the stickers you need to create your monster. I was impressed by just how many different monsters we could have created. There was a lot more body part stickers than I imagined. In fact each set includes forty seven different stickers. You get 3 x different body stickers, 6 x pairs of leg and arm stickers, 4 x mouth stickers, 8 x eye stickers, 19 x accessory stickers and a test sticker for testing.
Monkey set about designing his t-shirt. I gave him complete free reign to let his imagination take over. I really liked the additional elements as well as the monster parts.
The supplied instructions are really easy to follow. Once you have decided on your design you peel off the backing part of the cellophane leaving the front part in place. The baking paper is put over the top before ironing the sticker on at the highest heat. Afterwards I peeled off the remaining cellophane carefully. You do need to be careful which order you do the stickers in. The instructions suggest starting with the monsters body which is why we did and it worked fine.
I think Monkey did a really good job of deciding which parts to use and where. The kit was very simple to use and the materials good quality. We received an age 6 and an age 2 t-shirts which were true to size. They haven't been through the wash yet but the instructions say to wash as normal. If the stickers crease in the washing process all you need to do is to run an iron over them.
You get the option of choosing a jumper or a t-shirt and effectively build your own set. With the opportunity to add in additional jumpers and t-shirts. Prices vary depending on the option you choose, but to get a get like ours with two t-shirts costs $48.90. Sizes range from 2A to 12A with the option to pick from white, grey or black t-shirts and black or grey jumpers.
If you would like to have a go yourself then the lovely people at My Monster have agreed to give one of my readers the chance to win a set of their own with their colour and size choice to t-shirt (subject to availability). To enter please use the gleam application below and please note the T&Cs.
Design your own Monster T-shirt with My Monster

Competition is open to residents of the UK aged 18 and over
There is no cash alternative offered
The winner will be drawn at random and will receive their own My Monster set with a t-shirt. With the winners choice of colour and size subject to availability.
The giveaway will close on the 17th April at midnight, the winner will be notified through Twitter
The Winner will be asked to provide an email address and full postal address
I have some other giveaways running at the moment so please check them out in the Blog Giveaways Page above.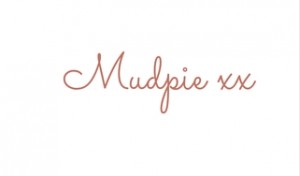 If you've liked this post please follow me on my social media channels:
Mudpie Fridays: Twitter | Instagram | Facebook | Pinterest |LinkedIn
I was gifted a My Monster set for the purpose of this review, all words and opinions ar my own.