Alternative Easter Gift Guide for 2-6 year olds: Let me first say that there is nothing wrong with chocolate at Easter time. However both Hubby and I are in agreement that we try to find something else for them this time of year. Mainly because they get plenty of chocolate from everyone else. This gift guide will give you some ideas on small gifts to complement the chocolate. Oh and the best bit? Well just like all my other gift guides you will have the chance to win the contents of the guide by entering the gleam application at the bottom.

City Engineering & Design Building Set – Learning Resources
We are huge fans of Learning Resources having written about a number of their educational toys. Having never been disappointed the City Engineering & Design Building Set is no different. This city themed building kit has been specifically designed to engage and inspire primary children (ages 5-9) in science, technology, engineering and maths lessons from a young age. The set has over 80 items in it including 10 activity cards which is where we started. Monkey loves the set and has already started using his imagination to build his own constructions. There will be a video up soon so you can see what he got up to.
The set engages primary learners in the understanding of key engineering skills including problem solving, investigation and design. Monkey loves anything which involves problem solving so I knew it would be a great hit. The parts are well made and stand up to a reasonable amount of force. I would like to see some other kits so that we can grow this one. Also in the box is a further activity guide which we are yet to explore. Its available to buy from the Learning Resources website for £24.00

Paddington Bear Movie Sightseeing Adventures Board Game
This game is aimed at 6 years plus, for 2-4 players. Its the perfect gift for any Paddington Bear fan. Especially since the new movie has just hit our screens.
Paddington is on his way back home to 32 Windsor Gardens and wants to visit some famous London landmarks to take selfies for his scrapbook. Be the first to collect 4 selfies and get Paddington back home in time for tea. There will be fantastic fun along the way, but watch out….not all your Sightseeing adventures will quite go to Plan, after all Paddington is rather prone to mishaps which land him in sticky situations!
There is a lot of detail in this game and I love all the landmarks. Many of which we have yet to take Monkey to see. In the box you get 24  marmalade mystery cards, 24 selfie picture cards, 6 London attraction pieces, 4 game pieces and scrapbooks, one die and one game board. I can see us collecting another 24 selfie pictures but with Monkey in them! RRP £21.99 and can be purchased from ClickMeGetMe.com.
Space Explorer Room Projector from reroom
Monkey is fascinated by space so when I came across reroom that specialise in being a one stop shop for themed kids rooms I was  especially excited. I hope once we move we maybe able to give him the space bedroom he really wants. In the meantime the Space Explorer Room Projector will help to create this for him. The projector has 24 different pictures in three discs. The changeable discs project spacecraft, planets, stars and astronauts onto your wall, up to 1 meter wide. You also get a fascinating booklet in the box, which gives educational information about each of the slides. A fun filled and immersive way to learn about the universe. It can also be a nightlight too. RRP £14.99

Nickelodeon Peter Rabbit Figures
The new Peter rabbit film has been a huge hit in  the cinemas so there is no surprise that the Nickelodeon Peter Rabbit Figures are as well. Available in a 5 Figure Adventure Pack RRP £17.99 and 2 x 2 Packs RRP £14.99. The different characters available included are Peter Rabbit, Lily Bobtail, Benjamin Bunny, Cotton Tail, Squirrel Nutkin, and Mr. Tod. They can be purchased from ClickMeGetMe.com.
Young adventurers will love these figures which look just like the characters in the Nickelodean TV series. All characters have poseable arms and are approximately 6-9cm in height. They have been a big hit with Kipper who is trying to kiss them in this picture. They would also make amazing cake decorations for birthday parties or even dare I say it an Easter cake. I was super impressed with just how detailed they are and the likeness is uncanny. They are a must for all Peter Rabbit fans. 
 
Brio – My Home Town Hen House
Brio is such a classic toy. You know what you are getting with a Brio set and I love how they are branching out into more small play items. We have a number of Brio toys which we love and My Home Town Hen House lived up to all our expectations. Aimed at children 18 month plus, the set includes a little house, fence, farm worker and hen. The hen also likes to sit on the top of the house! Kipper is very taken with the hen and the fence element of the set. Often hunting it out. The little house also has an opening door and ramp. RRP £14.99

Glitter Tattoos by FabLab
You get a lot in this kit and perfect for the fashion conscious. With the ability to make 25 different designs and four sparkly colours to choose from I am sure it would be a real hit on Easter morning. The tattoos can last up to seven days and there is an activity guide to help the receiver understand how to apply them. The set includes 27 x Tattoo Stencils, 4 x Pots of Body Glitter (Various Colours), 1 x Pot of Body Art Glue, 1 x Soft Paint Brush, 1 x Medium Stiff Paint Brush and 1 x 8 Page Instruction Manual. Retailing at £9.99 its available from a number of high street toy shops and online including Amazon.

Itty Bittys
Hallmarks Itty Bittys have been a huge hit with the boys I opted for Batman and Robin the perfect crime fighting duo. It was a little nod to our pregnancy announcement with Kipper.
Adan Chung sketched a quick interpretation of what popular characters could look like if they were just a bit "itty bittier." Soon, Adan's simple-but-fresh portrayal of popular licensed characters inspired an entire collection that continues to grow. Now within our itty bitty family, are some of the most iconic characters of all time, with many more characters on the way. With their small stature and super-cute style, they make the perfect gift or stocking filler. Even if it's a treat for yourself itty bittys are perfect for every occasion. itty bittys may be small but there's certainly a whole lot to love!
There are eleven ranges to choose from and a wide selection of different characters. Priced between £6.00 and £7.99 each and available to buy on Amazon they would make a great alternative and have gone down a real storm in the Mudpie Fridays household.
Stickits
Who doesn't love stickers? Most kids seem to love them and Stickits have gone won further  by coupling them with some loveable characters. Including My Little Pony Twilight Sparkle and Rainbow Dash, Olaf and Elsa and Disney Princesses Ariel and Rupunzel. The two in one sticker dispenser includes 100 stickers including some shinnies! Although the big question is how many will you find in your 100? Priced at £5.99 and aimed at children 5+ the are operated by the lever at the back. The stickers can be reloaded or stuck down the choice is yours.
Disney Emoji #ChatPack Series 1
Collectables are all the range, put Disney behind them and they are bound to go down really well. Monkey was very excited when he saw the Disney Emoji chatpacks. Its possible to collect characters from Disney Classic, Disney Princess, Pixar or Frozen. There are 100 to collect in series one with special #squishy and #goldi characters. A chatpack includes 5 collectables including one which is hidden from view. RRP £5.99
If you would like the opportunity to win the items included in this gift guide which are worth just under £143 then please enter via the gleam application below. For a full list please see the T&Cs below. Good luck!
Alternative Easter Gift Guide for 2-6 year olds worth £143

Competition is open to residents of the UK aged 18 and over
There is no cash alternative offered
The winner will be drawn at random and will receive the items mentioned in the gift guide:

City Engineering & Design Building Set – Learning Resources

Paddington Bear Movie Sightseeing Adventures Board Game

Space Explorer Room Projector
Three packets of Peter Rabbit Figures
Brio – My Home Town Hen House
Glitter Tattoos by FabLab
Two Itty Bittys from the superhero range
One Stickit in your choice of character
One packet Disney Emoji #ChatPack Series 1

The giveaway will close on the 1st April at midnight, the winner will be notified through Twitter
The Winner will be asked to provide an email address and full postal address
Please note that items will arrive separately. I have some other giveaways running at the moment so please check them out in the Blog Giveaways Page above.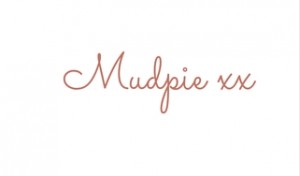 If you've liked this post please follow me on my social media channels:
Mudpie Fridays: Twitter | Instagram | Facebook | Pinterest |LinkedIn
This is a collaborative post we received press samples of the items in this gift guide.