'You are the bows from which your children as living arrows are sent forth"
After our adventures last weekend we have had a quiet one catching up on chores and visiting family. I always think that I will get loads done on a weekend when we have nothing on. Yet for some reason that never seems to happen. I still have a blog to do list as long as my arm! We were hit with more snow again, although not enough to actually do anything with. It just got in the way and made us feel lazy about going outside.
Although the photo of Monkey this week is just that. We had an early Easter egg hunt for a collaboration I am doing. I had to be careful hiding them in the snow, as he's not silly and had already commented about just following my footprints. He loves hunting for eggs so I am sure this will be the first of many such hunts we do on the run up to Easter. He only really struggled to find one though so I am going to have to get a lot more creative.
This photo of Kipper was taken at our usual Friday Music Bus class. I love these dungarees, although I am already noticing that they don't need quite so much turning up. I think he's gone through a little growth spurt and has lost some of his bulk as a result. It feels odd to think in a couple of months time I will have a six year old and a two year old. The baby stage is well and truly over. Kipper is definitely a toddler exhibiting the single mindedness most two year olds have. Not only that but he's learnt to count to ten (at 22 months!!). He's been able to do one, two three for a while but when he counted to ten without help I almost fell of my chair (and unprompted). It doesn't appear to be rote learnt either as you can say a number anywhere in the sequence and he will tell you what comes after. Monkey was a quick study when it came to language and communication, still is, but I am now wondering if his brother may be even quicker. Now I just need to figure out who has taught him to count….
Have a good week everyone x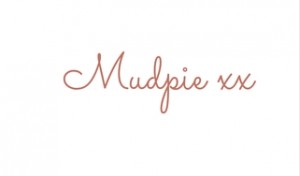 If you've liked this post please follow me on my social media channels:
Mudpie Fridays: YouTube | Twitter | Instagram | Facebook | Pinterest | LinkedIn
Linking up to #LivingArrows