ABC of Castles Corfe: If you are regular readers of Mudpie Fridays then you will know what as a family challenge this year we are trying to visit an ABC of Castles. As part of this we were lucky enough to visit Corfe Castle when we went glamping in Dorset. We managed to visit on such a beautiful day that this post is very photo heavy!
Part of National Trust there is plenty to see and do. When we visited there was knight school, the opportunity to dress up and also parachuting teddy bears. Even though we didn't have our own that didn't stop us borrowing a few to send flying down. Corfe itself is a quaint little English town with plenty of places to eat and get a coffee or a beer. Visiting in February meant that it wasn't very busy allowing us to park in the main carpark which is just around the corner from the entrance to the castle. In busier times  its also possible to park on the road at the bottom of the castle although you will then need to walk up the hill. Even with our new Urban Glide buggy we decided to give the hill a miss.
Kipper is at that age where he is okay out of his buggy but still tires easily. Corfe itsn't really suitable for a buggy, may people leave them at the the castle entrance. We didn't we took ours up and managed fine for the most part. Yet if you have a little one then a carrier is probably a better option. Its a steep climb to the castle itself and I was surprised that Kipper managed as much as he did. At the top there is plenty of opportunity to run around and let of steam with interesting nooks and crannies to explore. Monkey also did a fair amount of climbing.
You probably don't need to spend much more than a couple of hours there. On the day we visited they also had the trebuchet going. We spent the morning at the castle when we visited and then headed towards the steam railway for a trip to Swanage which I will be writing about soon.
Things you need to know:
Address: The Square, Corfe Castle, Wareham, Dorset, BH20 5EZ
Opening Times: when we visited the castle, shop and cafe was open from 10am to 5pm you can check timings on their website. This visitors centre shuts half an hour before the castle.
Prices: Free for National Trust members. There are different prices depending on peak or off peak rates. Peak rates are adults £11.50 with gift aid, children (5-18 yrs) £5.80, family ticket £28.60, under 5s free.
You can see the other castles we have visited as part of this challenge below:
Bodiam Castle, Urquhart, Windsor Castle, Our A to Z of Castles Challenge, A to Z of Castles, Pevensey Castle.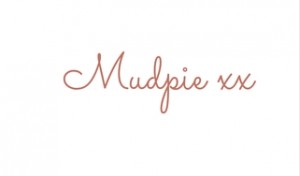 If you've liked this post please follow me on my social media channels:
Mudpie Fridays: Twitter | Instagram | Facebook | Pinterest | LinkedIn