Halowave Aircooker Deluxe Review & Giveaway: I had heard some good thinks about air cookers but I was still a little sceptical. After all we have an oven so why would we need an air cooker too? When JML got in touch and offered us one for review I thought it the prefect opportunity to give their Halowave Aircooker Deluxe a go. I was attracted by the fact that it had a rotisserie since Hubby loves rotisserie chicken. But also by the fact that you only need little or no oil. I am still trying to loose the last of the baby weight so the potential health benefits appealed too.
So what do you get in the box:
Halowave Aircooker Deluxe
Halowave Air Cooker Deluxe – The Book
Rotisserie Spindle & Forks
Air Frying Basket
High / Low Rack
Basket & Hook Stand
Tongs
There is also a quick start guide which lists some other additional attachments you can buy. The air cooker itself is quite large which is great as it means that you can cook substantial amounts of food. We have a sideboard in our kitchen which is where ours currently lives. Monkey was most impressed that the cook book included a recipe for chocolate cake and is desperate to try it out. I am sure we will make it over the holidays. However to put the air cooker through its paces I wanted to concentrate on things which we wouldn't normally make at home.
No surprise we started with a rotisserie chicken along with roasted vegetables. I was surprised by just how much we managed to fit into the air cooker. The cook book had a recipe for Lemon chicken which we adapted but used the same timings. On the top of the air cooker all you need to do is select high or low fan, the time and the temperature. Included in the box is a spindle and forks. I let Hubby attach the bird! As the top of the air cooker is glass which means you can see exactly what is going on inside.
Once on it was very easy! In fact when the air cooker beeped to say it was done I was so surprised because it was a lot quicker than in the oven. The skin had started to crisp up, although I think we would normally have preferred it a but crisper. So next time we just left it in for a big longer.
We have also used it a lot for making chips which re ready in half an hour. Sine the boys both love chips it means I can make them a little healthier as there is oil. Plus skin on versions and sweet potato which are my absolute favourite.
Things I like:
Its so simple to use and the range of things you can cook in it is brilliant – you can bake, grill, roast, fry and airify. Although I haven't figured out if you can slow cook in it yet!
There is no need to preheat – you just select your options and you are ready to go
It does cook quicker than a conventional oven and we have used less oil than we would have normally too
All the accessories that came with the air cooker can be stored inside when not in use.
Its so easy to clean as it can all go in the dishwasher – result!
Its sleek and easy to wipe over on the outside
It is on the larger side but then for something which can do essentially everything a conventional oven can I am not surprised. The Halowave Aircooker Deluxe can be brought online from JML for £99.99. Its available in both black and white. The lovely people at JML have given one of my readers the chance to win one for themselves. To enter please use the gleam application below and please note the T&Cs.
Halowave Aircooker Deluxe from JML

Competition is open to residents of the UK aged 18 and over
There is no cash alternative offered
The winner will be drawn at random and will receive their own Halowave Aircooker Deluxe
The giveaway will close on the 20th April at midnight, the winner will be notified through Twitter
The Winner will be asked to provide an email address and full postal address
I have some other giveaways running at the moment so please check them out in the Blog Giveaways Page above.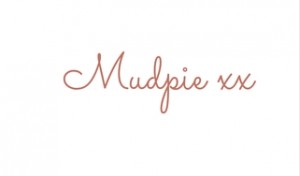 If you've liked this post please follow me on my social media channels:
Mudpie Fridays: Twitter | Instagram | Facebook | Pinterest |LinkedIn
We were given a Halowave Aircooker Deluxe for the purpose of this review all words and opinions are my own.