Center Parcs Longleat Forest Review: When I was a child we use to visit Center Parcs most Summers. I have fond memories of cycling everywhere, the water rapids and the sweet shop! Now as a mother its great to be able to share these memories with the boys. So when we were invited to spend the weekend at their Longleat Forest Village I was very excited.
We decided to head up after school on the Friday which meant we arrived around 4pm. This worked really well for us because it meant we could go straight into our Executive Lodge. Likewise on Sunday we left at bedtime so that we could get back for school. If we were a little closer then I think I would have been tempted to get up early and leave in the morning.
I was a little dubious of leaving early evening but it went very smoothly. We left the Subtropical Swimming Paradise around four, had an early dinner in Bella Italia before enjoying the Jacuzzi bath and getting the boys into their PJs. I am not even sure if we were even out of the village before they fell asleep. They slept peacefully all the way home and both transferred to bed without any trouble. Probably worn out from all the swimming and splashing. Knowing how easy it was I would definitely look to do it again.
What did we think of the accommodation?
We had one of the Executive Lodges which sleeps four. I couldn't get over the size of it! There was plenty of room for us all. With two bathrooms and three showers including a gorgeous rain shower. Each lodge comes with its own high chair and cot. The cot is more like an actual cot than a travel cot, I didn't realise and had brought a normal travel cot sheet. Thankfully it fitted fine and it must have been comfortable since Kipper slept really well both nights. The boys shared the twin room which meant that Hubby and I had a huge bedroom!
The open plan living area really worked for us because it meant we could keep an eye on Kipper from where ever we were. We didn't use it but there was also an open fire to keep you warm in the colder months. In the centre there is a breakfast bar and a fully equipped kitchen that had everything we needed. We had ordered a grocery pack in advance which meant we didn't need to stop to pick any food shopping up on route. Both saving us time and space in the car. It had everything we needed for breakfast both mornings as well as some cooking essentials. We had various messages left on the chalk board from the maids and the boys enjoyed scribbling on it.
The Lodge's Location
As the weather wasn't very good we opted not to hire bikes. Our lodge was in the Pine area. The location was perfect as we could walk to the Plaza in around fifteen minutes and thats with two young children trailing behind… I was pleased to find the lodge is surrounded by woodland. On Saturday morning we had a real treat as a little Roe Deer decided to make her way round the back of the patio. After eating her fill of what looked like carrots she settled down on a little hill at the back of the lodge. Although a little jumpy she was not too disturbed by the children looking out the window.
Our lodge had everything we needed for our weekend away including good wifi. Which when you are a blogger is an essential. It was also very clean, the sheets nice and crisp and the bed comfortable. The wear and tear (which I expect) was minimal. Longleat Forest Village is in the process of refurbishing many of the Woodland Lodges to give them 40″ televisions and a state of the art media hub.
What did we think of the park itself?
Longleat Forest  is such a gorgeous setting. We did a fair amount of walking on the Saturday and it was lovely watching the light spread through the pine forest. Because it is in a pine forest there is a long zig zag walkway down from the Plaza to the Jardin des Sports. If you are without a buggy or a cycle then you can cut down the walk by going down the steps. There are strategically placed play areas by the side of it too. I would estimate that it took us about twenty minutes to walk it.
There is plenty of places to eat both in the Plaza, the Village Square and Jardin des Sports. When we arrived we ate at Las Iguanas in the Plaza, we hadn't booked and they managed to squeeze us in. I would recommend booking all your meals in advance, which you can do via the website or at one of the many information points. On Saturday evening we ate in the curry house. It was refreshing to see that there were plenty of options for the children. As both of ours are a little curry mad so it worked really well. There were other things for those little ones that aren't that keen too.
There is a land train which runs around the village every fifteen minutes from 8am to 6pm. After which its every twenty minutes until 11pm. We didn't need to use it but I can see how it would be useful for those staying in lodges a bit further out.
The Subtropical Swimming Paradise
The Plaza was a source of interest for Monkey he liked to play at following the little paths down and around to the Subtropical Swimming Paradise. Taking pictures of the fish as he went. Seeing it all lit up at night reminded me so much of my childhood. It was very magical. At the bottom there is a pathway that takes you over the water which both boys were fascinated with. The pool is just as I remember it with a couple of new additions! I don't think I will ever forget the sound of the Tarzan cry to signify the wave machine starting.
Monkey really enjoyed the water flumes. He wasn't tall enough for any of the big slides but loved the smaller enclosed ones. There was a very good baby area which kept Kipper enthralled for most of the time we were in the complex. The water was very warm which kept me happy! He discovered a little slide which he could go on, on his own. Fiercely independent this pleased him immensely. Next door was a pirate splashdown area with more slides which we all played in too. I think if we visited for a week next time we could probably spend all day every day in the pool and the kids wouldn't get bored.
I really liked the nature area which was located in the Village Square. There was lots of different bug houses to explore including some bat boxes which Monkey was particularly interested in. There are a number of activities which can be booked that use the are including nature workshops and a falconry centre.
What did we think of the activities?
We got up to so much on our short trip. I was surprised by just how we fitted it all in. Our first activity on the Saturday morning was Monkeys Archery Little Outlaws Class which was held inside. Perfect for the changeable weather we had all weekend. He really enjoyed the half an hour class (I think it helped he was the only one). There were four nets which he needed to aim at  from various points around the room. Held in a squash court meant that Kipper had free reign in the court next door to run around. This put me at ease straight away as it meant that we could focus on Monkey without worrying about Kipper. Turned out he was pretty good at it.
For toddlers?
From the archery I took Kipper over to the Activity Den for his Sensory Play Session. It was held in a small darken room which had all sorts of interesting toys laid out to explore. He particularly liked the light toys intent working out how to turn them on and off. As well as the sensory toys there was singing and the opportunity to have some hand prints done.
The weather improved so we decided to spend some time in the fresh air on the Adventure Golf. Monkey insisted on doing all eighteen holes. The first nine where fine for the buggy although the second were not so easy because of the steps. Its on the sides of the pine forest so we couldn't really let Kipper out of the buggy as it was quite steep in places. The course is very well maintained with lots of little extras in keeping with the knight theme.
After our game we decided to head back over to the Plaza for our Super Bowl. Monkey loves bowling and the fact that everything is neon made it even more fun. The ally is very clever as you can pre load the bumpers by person which made the game flow much better. As you hire the lane by time and not by game we managed to get two full games in.
What about the Spa?
On the Sunday I even managed to have some time to myself at the Aqua Sana. Being treated to an Elemis Brighten and Glow Massage and facial. It was the perfect therapy for Mothers Day. Its aim is to ease away daily stresses and induce a deep level of relaxation. I definitely felt more relaxed and I could have stayed in the relaxation room for the rest of the day.
As you can tell we squeezed a lot into our weekend break and made some valuable family memories. I would never have thought of visiting Center Parcs on a weekend before our trip. Now I am trying to work out which one we should look at next. We had a brilliant trip and I would highly recommend a visit. Thank you Center Parcs for inviting us.
If you would like to see more of our adventure then I have made a short video:
You can read more about our recent travels under the travel section of our website.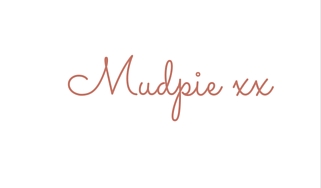 If you've liked this post please follow me on my social media channels:
Mudpie Fridays: YouTube | Twitter | Instagram | Facebook | Pinterest | LinkedIn
The stay at Longleat Forest was gifted  for the purpose of this blog post Center Parcs Longleat Forest Review all words and opinions are my own.
Center Parcs Longleat Forest Review Center Parcs Longleat Forest Review