First can I just say that I wasn't intending on joining in with ordinary moments this week. Partly because I have a lot of other content to write and I am a little behind. However when this moment came to pass I couldn't not record it. Kipper has a diary allergy and as such we have to be extremely careful in our food choices when out and about. Monkey had chosen a chocolate cupcake with a huge amount of chocolate buttercream on the top. As soon as Kipper saw it he started asking for it. I felt bad because there wasn't anything that was 'dairy free' for him. However we are starting to try and introduce little bits of dairy as the paediatrician said once he reached 18 months we could do this.
Monkey had an egg allergy and this is how we helped him out grow it. But Kippers feels a lot worse so I have been nervous to do the same. However faced with a screaming toddler I decided that the iced Gingerbread biscuit was probably the least dangerous. Im so glad I did. We haven't had any bad repercussions in the nappy department and look at his face…
Watching him discover the taste of the biscuit and the icing was very special. It was quite a large biscuit and he ate it all! I thought he may share but there was no chance of that at all. You can see from the photos just how happy he was with  his early Easter treat. Apologies for the quality of the photos they were taken on my phone! At least it gives me some hope too that a small amount every now and then may be possible.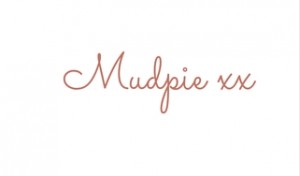 If you've liked this post please follow me on my social media channels:
Mudpie Fridays: YouTube | Twitter | Instagram | Facebook | Pinterest | LinkedIn
Linking up with What The Redhead Said