'You are the bows from which your children as living arrows are sent forth"
This weeks photos were taken on a day trip to Paradise Wildlife Park. We went to see the opening of their new attraction World of Dinosaurs. There will be a full review coming this week but I wanted to share some non dinosaur pictures.
Kipper turns two in a couple of months an has suddenly become a lot more adventurous. Wanting to join in with what his brother is doing. So much that against by better judgement I have started letting them go down slide together alone. You know the sorts you get in soft play places? So when we visited paradise park and found some outside the boys headed straight for them. We have developed a little routine where Monkey will test the slide first to see just how fast it is. Thankfully this one wasn't too bad. Monkey really enjoys it as it makes him feel like the big brother. Showing his little brother some of the fun things in life … I hate to think how this may develop as they get older! Which is why I have chosen this one of Monkey, even though Kipper is a but blurred I love the look on his face. He's such a cheeky little boy and looks a little elfish in this photo!
I chose this one of Kipper as he is looking wistfully at the older children. He's not brave enough to go down this metal slide alone. Once at the top he would demand that you hold his hand all the way down. It shows just how much he trusts his older brother when you consider the difference in size between the slides. I am also loving this splash suit! It won't be long until he is out of it but I adore it. I am now wishing I had brought two of the jackets as Monkey also has one to match but its been too cold to wear it. By the time the Spring weather joins us Kipper will be out of his… sob.
Have a good week everyone x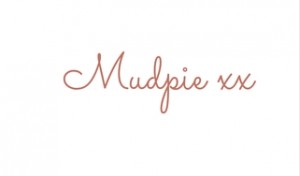 If you've liked this post please follow me on my social media channels:
Mudpie Fridays: YouTube | Twitter | Instagram | Facebook | Pinterest | LinkedIn
Linking up to #LivingArrows