Make Your Own Farm Review & Giveaway: Its really nice when you come across something different in the toy market. Make Your Own Farm is just that. Launching today this beautiful and easy to assemble kit for children is truly different. Brought to us by Laurence King Publishing the set is deigned by Anna Kövecse. A mother herself Anna Kövecse is a Hungarian-born illustrator and graphic designer. You can tell as the set is simply beautiful.
Contained within are a number of sheets of card which are printed on both sides. You need to pop out the figures, buildings. vehicles and animals yourself. Although there are no instructions as such it is quite obvious which pieces go together. It took Monkey and I around twenty minutes to assemble the set. As we were doing it I was thinking it would be a good set to take with you to restaurants since it kept him so quiet. I was amazed!
There is a tractor and trailer, various farmyard animals including horses, cows, pigs, chickens, a fox, dog, cat etc. There is also a farmer and his family, a house, a tree, a stable, scarecrow and fencing for a pig stye or however else your budding farmers want to use it. Once assembled we set it up like the pictures on the box. The box is integral in the set and you need it to attach one side of the house to it. Printed in side with a garden and the beginnings of a pond it helps bring the farm set to life.
Monkey really enjoyed playing with the set making up little farm stories. He especially liked the tractor and feeding the animals. It was lovely to hear his imagination taking over and the story lines emerging. The set is aimed at 4-7 year olds. However having a younger sibling means that despite best efforts nothing is sacred for long. I was most impressed when it withstood Kippers interest.
Things we love:
The printing is beautiful, the colours are bright and there is no blurring. There is also printing on both sides. I really like how they have taken into account the front and back of things, especially the people included in the set.
Everything you need is in the box, there is no requirement for scissors or glue.
I am always a little dubious of these sorts of toys, especially around quality. As if they don't pop out of the backing well the pictures can rip or look ragged. I need not have worried with this set. Monkey managed a lot of it by himself and there wasn't a rip or a rough edge in sight. Which could be to do with the quality of the card which is used.
The pieces go together easily and the animals stand upright without toppling over.
I like how the set utilises the box as well, which also is handy for storage once Monkey has finished playing with it. The added bonus is that that it doesn't take up much room.
The only limit on the play possibilities is down to the child's imagination
It would be the perfect toy to take with you on adventures since it is so compact and a whole playset in one.
I would like to see more toys like this. It ticks the box when it comes to durability, price, storage and can be recycled when the kids have finished with it. This is a wonderful play set and I would definitely recommend this to friends and family. Make your own farm retails at £17.99 and can be brought from the Laurence Kind website. However the lovely people at the publishing house have offered my readers the chance to win a set of their own. Not only that but I have three sets to give away! To enter please use the gleam application below and please note the T&Cs.
Competition is open to residents of the UK aged 18 and over
There is no cash alternative offered
The winners will be drawn at random and will receive their Make Your Own Farm playlet
The giveaway will close on the 26th April at midnight, the winners will be notified through Twitter
The Winners will be asked to provide an email address and full postal address
I have some other giveaways running at the moment so please check them out in the Blog Giveaways Page above.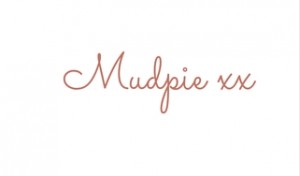 If you've liked this post please follow me on my social media channels:
Mudpie Fridays: Twitter | Instagram | Facebook | Pinterest |LinkedIn
We were given a Make Your One Farm playlet for the purpose of this review all words and opinions are my own.