Both the boys are a little soft toy mad! Kipper particularly seems to have really attached himself to them. So I was delighted when Disney asked if would like to #BuildYourSquad with their range of Disney Plushies. We all know that collectables have become really fashionable over the last couple of years. Monkey loves a good collectable so it seems that the Disney collection mixes the best of three worlds – Disney (tick), Collectable (tick) Soft Plush (tick). He was very excited when I told him he would be able to build his own Disney Squad full of iconic Disney characters including Bambi, Mickey and Minnie Mouse and Elsa.
The plushies are being released in waves with both wave 1 and wave 2 already being available. Wave 3 is due to be released for July so you have plenty of time to start your collection now. We received six of the plushies to play with. Monkey instantly went for the picnic food and held a mini tea party. It was the first time that Kipper was really old enough to join in which was lovely and comical at the same time. Since he was insistent that his Winnie the Pooh had to eat the chocolate biscuit. Both boys seemed to gravitate towards one character in particular. Kipper Pooh Bear and Monkey Tigger. Neither have left their side since.
The plushies we received were Dumbo, Tigger, Winnie the Pooh, Elsa, Minnie Mouse and Marie from Aristocrats. The quality is second to none, produced by Posh Paws they all come with wide glittery eyes and glittery foiled features. They retail at £6.99 each and are available from Tesco, Morrisons and other independent retailers. Although they are not currently online watch this space!
They are the perfect size for little hands. The boys have really formed an affinity with theres and we have already had lots of comments. Why not #BuildYourSquad? I would love to know which character is your favourite in the comments below.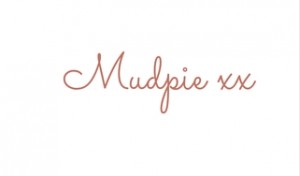 If you've liked this post please follow me on my social media channels:
Mudpie Fridays: YouTube | Twitter | Instagram | Facebook | Pinterest | LinkedIn
We were given the Disney plush toys for the purpose of this review all words and opinions are my own.