This month has been very busy for me, everything steps up a gear at work with tax year end approaching. Which has meant Ive not been joining in with #LittleLoves as much as I would like. But with holidays upon us I intend on making up for it.
I've done something quite spontaneous for me! Today marks the first day of the Easter holidays and I have it all off work. Which I am looking forward to. However the weather forecast is not great and I for one need a bit of sun. I am also aware just how much Monkey is looking forward to spending some quality time together. So I booked us a little city break to Barcelona for a couple of nights. It will be an adventure for both of us. We have been reading the guidebook and making plans on the places we want to see on our short trip. I have pretty much given Monkey free reign on what he may want to do. I am very excited to where it may take us
Being late the the party again…Hubby and I have been enjoying the first season of Designated Survivor which was released back in 2016. I am generally not into political dramas but I am really enjoying this one:

Dinosaurs. We were lucky enough to be invited to the opening of the World of Dinosaurs at Paradise Park last weekend. Monkey thought it was brilliant and I have to agree. Walking around the half mile route we came face to face with large anatomical beasts. One of my favourite memories is sitting in the jeep with Monkey and having T-Rex raise his large head and roaring behind us.
At the beginning of the month we visited Centre Parcs Longleat Forest for a long weekend. We had a wonderful time and packed so much into the short time we were there. I created this little video which covers everything we got up to:

I am trying to loose the last of the baby weight. It was on my 40 before 40 list. So I am going to focus on what the boys have been wearing. Trying to get out and about this time of year can be a challenge in the footwear department. So we have been loving the boys new Wellies from Chipmunks Footwear. Fleece lined and with little handles they are the perfect accompaniment to an afternoon out in the mud!
March marked the month that Mudpie Fridays turned three which is kind of crazy. To celebrate I have a number of giveaways running which can find out about on My Birthday Post.
What are your #LittleLoves this week?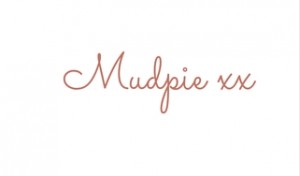 If you've liked this post please follow me on my social media channels:
Mudpie Fridays: YouTube | Twitter | Instagram | Facebook | Pinterest | LinkedIn
Linking up with coffee work sleep repeat.