AQUA Carpatica Still Natural Mineral Water Review: Since becoming a parent I understand how important it is for the whole family ti stay hydrated. Both at home and on the go. Which is why I was so interested when I heard about AQUA Carpatica Still Natural Mineral Water. As it contains no nitrates, is low in sodium, and naturally functional – full of electrolytes and minerals such as calcium and magnesium. Making it the perfect choice for the family. Of course none of this matters if the boys don't like the taste. So how did we get on?
I decided to introduce it at dinner time since both boys always have water with food. Monkey was a little sceptical having tried other bottled waters and not liked them. Firstly it scores a big tick in the size and shape of the bottle. Being 1 litre and rectangular in design means that it was easy for Monkey to pour the water for himself. It is also stylish, simple and BPA (Bisphenol A) free bottle meaning that it is 100% recyclable. I also like that the company AQUA Carpatica encourage bottle reuse.
Monkey decided he liked the water straight away. Kipper also seemed to enjoy it when I decanted into his sippy bottle. Guzzling it down and asking for 'more please'. Unlike other bottled waters available in supermarkets it has a naturally low sodium and nitrate content, due to it being sourced in the Carpathian Mountains. The brand claims that the water is the silkiest tasting. A big claim, after all water is water right? …
Not necessarily. AQUA Carpatica Still Natural Mineral Water is the purest natural mineral water available in the UK. When I tried it for the first time I can understand why the describe it as silky. It really does taste pure. I was quite shocked. For someone who is trying to stick to a healthy lifestyle and drink two litres of water a day this ideal. Next time I am buying bottled water I would definitely look to buy this brand.
We have also been taking the handy bottles out and about with us. If you would like to try AQUA Carpatica Still Natural Mineral Water for yourself. Its available in Tesco, Ocado, Amazon, Harrods, Whole Foods Market and fromAs Nature Intended. There is currently a special offer on at Tesco where you can purchase two bottles of AQUA Carpatica 1 Litre Still Natural Mineral Water for £1 between 20th March – 11th April 2018.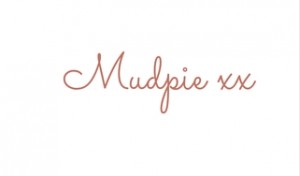 If you've liked this post please follow me on my social media channels:
Mudpie Fridays: Twitter | Instagram | Facebook | Pinterest |LinkedIn
This is a collaborative post, I was compensated for my time. All words and opinions are my own.