'You are the bows from which your children as living arrows are sent forth"
I hope everyone had a lovely Easter weekend. Ours mainly consisted of rain, chocolate, taking too many 'bad' photos and yellow coats! On Easter Saturday we had an Easter Egg Hunt round my mums..in the rain! Monkey loved it, although he couldn't help himself. Finding all the eggs and then giving them to the youngest two. I also think that Kipper may have digested some foil at one point. At the end there was a nest hidden for him to find with some chocolate eggs that looked real. This was the photo I chose of him from the weekend – the anticipation of chocolate.
On Easter Sunday we headed to Nymans National Trust to go on their Egg Hunt, which is something we have done for the last couple of years. There is a patch of daffodils which each year we tend to pose for a photo in. Last year it was Monkey alone, yet now Kipper is old enough he also wanted to get in amongst the flowers. I just wish he would have let me put the hood up on his jumper … he looked so cute as a rabbit!
I fell into the trap again of trying to get a photo of them together. I am sure it will get easier… Out of about twenty photos I don't have one that I am really happy with. But then taking another look this evening I realise that I am capturing their relationship as it is now. In this photo Monkey to trying to coerce Kipper into the flowers. A couple of minutes later he's running after him as Kipper heads towards the top of the hill.
Then they found a daffodil which has been broken off. I could tell Monkey wanted it but he let his brother take it instead. I did think … great other people are going to think that I let my children pick the flowers! But he was quite taken with the little yellow flower and it was nice to watch Monkey let him have it without grumble. We now have two weeks of much needed holiday in front of us and I for one can't wait.
Have a good week everyone x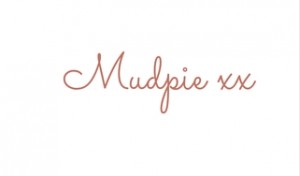 If you've liked this post please follow me on my social media channels:
Mudpie Fridays: YouTube | Twitter | Instagram | Facebook | Pinterest | LinkedIn
Linking up to #LivingArrows