UNTAMED Fingerlings Review: If you are regular readers of Mudpie Fridays then you will know that Monkey is a little dinosaur mad! Which is why when we were asked to review the new UNTAMED by Fingerlings I jumped at the chance. Secretly jealous of the fact until now they had predominately been aimed at girls. The new UNTAMED versions also developed by Wowwee open up Fingerlings to both girls and boys.
There are four different UNTAMED velociraptors Fingerlings to collect. We received Stealth who is green and purple. There is also a blue and orange one called Fury, red and yellow one called Blaze and Razor who is purple and dark green. Apparently according to Monkey he thinks we should collect them all! He is obviously very taken with the little baby dinosaurs.
Just like the other Finglerings they react to motion, touch and sound. Using their claws the grip around your finger. Monkey at almost six Stealth fitted onto his fingers fine. Despite the clever robotics that go on inside the toy it is surprisingly light and not difficult to hold.  Movement wise Stealth will open and close his eyes, move his head from side to side and chomp his jaws. In untamed mode the little dino will roar, hiss and chomp. He's also been known to let a little gas out. Which as you can expect entertains Monkey no end. If he is in tame mode he will nuzzle and purr. There are over 40 different sounds and animations to spot. So far we have only seen tame mode a couple of times. Not that deters Monkey at all he loves him.
Stealth has been a huge hit in our house. I love the fact that come with batteries. Although I have ordered some new ones as it requires 4 x LR44 which are not something we have in our battery stock. Being relatively small it also means that they are the perfect size to take out an about with you. I also like that it does have an on, off switch on the back of the head and it only makes a noise when you have it on your finger and pet it. Which means I don't end up jumping out of skin when I walk past his bedroom because of random noises!
The UNTAMED Fingerlings are aimed at children aged five and over. Priced at £16.99 they are available from a number of high street retailers including The Toy Shop, Argos and Smyths Toys. We made a short video so you can see Stealth in action below: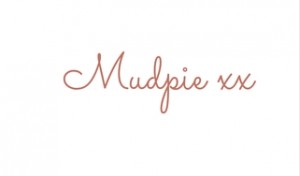 If you've liked this post please follow me on my social media channels:
Mudpie Fridays: YouTube | Twitter | Instagram | Facebook | Pinterest | LinkedIn
We were sent a UNTAMED Fingerlings for the purpose of this review, all words and opinions are my own.