I wasn't planning on writing a Little Loves post this week as normally its only every other and to be honest I still have a number of posts to write with a deadline on them. That wasn't helped by the fact that we have just returned from Barcelona and the hotel didn't have wifi! Despite the fact that it was advertised as such. Yet I wanted to record our little trip so this week its all about the three days we spent in Spain.
A lot of Ant & Bee books at bedtime… we had brought three away with us and I think I can probably repeat them word for word now. But it helped Monkey to unwind after a long day sightseeing. I also read my National Geographic magazine from cover to cover. Which had a pull out guide on Rome… maybe our next trip?
Our three days have been packed with so many things that its hard to pull out just one. Yet I think watching the little boy that Monkey has become is something which I will hold dear. We don't spend enough quality time just me and him. As much as I feel that Kipper looses out because he is constantly being dragged around after his little brother. Monkey also looses out because he has to share our attention… constantly. Now I know thats the life of a sibling but at the age of 4 when Kipper came a long he had got quite use to having us to himself. He misses it. He craves it. His behaviour was so much better while we were away. He took charge. He made decisions. He knew his mind. He ate well. He did as he was told (OMG) and posed for photos when asked. Even when tiredness took over he didn't get stroppy. We talked about so much stuff, there was lots of questions and answers, cuddles and kisses. Saw things neither of us had seen before and I enjoyed his wonderment at funicular railways, cable cars and a huge castle.

Squeals of delight as we hunted for sea glass on the beach. We spent our last morning on the beach and if I was honest I really didn't want to. I am not a fan espically when we didn't have any beach stuff with us. Yet Barcelona beach turned out to be the perfect place for hunting for Monkey's treasure. His delight when he brought back a the largest piece he had every seen (about the size of a 50p) was infectious. So much so that before long I was digging around in the stones with him. Although its a sandy beach the sea brings up big piles of black stones as points along the shoreline. Splattered with old terracotta and pattered tiles. It makes me wonder how much rubbish has been dumped in the sea as I have never see sea glass like it. We even found small fragments of blue, yellow and red glass. We amassed quite a haul which needless to say found its way into his little bag to bring home…
So many memories. There will be a video at some point as I tried to record our adventures but since we only came home at 9pm last night Ive not even had a chance to sort through the 300 odd photos we took. If I had to pick one thing though it was his interest in the market. On La Rambla there is an old Market that Hubby and I visited when we first got together. Its really quite something with piles of fresh fruit and veg, seeds, nuts and candied fruit, Spanish meats and fish. And it was the fish that really caught his imagination. He walked around looking at all the different types of fish, watching the fishermen fillet the orders. He was also espically taken with the crabs and lobsters because they were still alive.

Monkey wore his new rainbow tee from Little Bird. I have brought them matching ones. I did wonder if it maybe a little girly for him. But he loves it and was sad that it had to be taken off! So I will be keeping my eyes out for more rainbow clothing… like I need an excuse!
I am looking forward to spending next week with the boys, since I took all of the Easter holidays off. We have some more adventures planned. Although I think our trip to Barcelona will take some beating!
What are your #LittleLoves this week?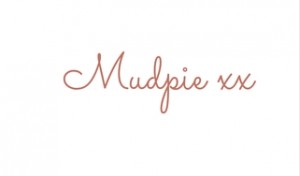 If you've liked this post please follow me on my social media channels:
Mudpie Fridays: YouTube | Twitter | Instagram | Facebook | Pinterest | LinkedIn
Linking up with coffee work sleep repeat.