Cliveden – National Trust: One of the family challenges we have set ourselves this year is to visit twelve different National Trust properties. I first brought our National Trust passes when I was on maternity leave with Monkey, which is well over five years ago. However we always tend to visit the same places each time. One of the places on our list for 2018 is Cliveden. When we visited Windsor Castle we decided to stop at on the way home.
They had a snowdrop trail running and I was keen to capture some photos of the boys amongst them. However we learnt when we arrived that the trail is fairly new. Which meant we didn't find the great swathes of them as I hoped. Instead they were more like clumps. But that didn't stop us having fun. I understand now why Cliveden is so popular. There really is so much to do there. Our first stop was the maze. Monkey was very excited about the maze. I took Kipper in as well and I struggled to keep up with them. As far as mazes go it was challenging enough to keep Monkey entertained. Yet not too hard that we were in there for hours…
From there we headed to the Story Book Den Play Area which is beautiful full of wooden carved characters. Both boys really enjoyed running around and climbing on everything. Monkey was particularly taken with the seesaw and stayed on it for ages. Kipper enjoyed the free reign the area gave him since most of it is covered in bark chips.
When we finally managed to get the boys away we walked towards the house though some of the formal gardens looking for more snow drops. Set on the side of a hill the pathways are easy to follow and not too strenuous with a buggy.
The weather really was glorious when we visited which allowed us to walk around the front of the house and marvel at how the sun hit the freshly gilded gates. It is possible to go in the house but we chose not too because we did not have long before we had to leave. We also wanted to make the most of the good weather. Instead we busiest ourselves with taking some photos first on the ground floor. Then on the balcony which was reached from the side of the house. It meant we didn't need to carry the buggy up the steps.
To one side of the house is a cafe and restaurant. There were plenty of tables outside so we opted to stop for a bite to eat. Like many National Trust properties it was heaving so there was quite a wait. But it was nice sitting in the sun eating the normal National Trust spread of sandwiches, jackets and crisps.
We must have sat in the sun for over an hour, enjoying the people watching and the peace and quiet. Monkey had his Lunii Storyteller with him which meant he was happily engrossed in that. It was our first taste of Spring (before the snow hit!). I can imagine there is a lot more to the property than we saw. I would like to visit later in the year to spend more time in the gardens. I may even look at staying in their rooms as they look very special.
Things you need to know:
The garden is open 10am-5.30pm this time of year you can get daily opening times here on their website. The house is open between 11am and 1pm, tickets required and only open on certain days
Entrance is free for National Trust members if not adults cost £14.00 with gift aid, a child £7.00 and £35.00 for a family.
Address –  Cliveden Road, Taplow, Maidenhead, Buckinghamshire, SL1 8NS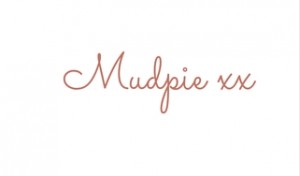 If you've liked this post please follow me on my social media channels:
Mudpie Fridays: YouTube | Twitter | Instagram | Facebook | Pinterest | LinkedIn