On Easter Monday we were invited to Circus West Village next to Battersea Power Station to sample some of the activities they have on offer over the holidays. We had a great time, although it was a little like being a tourist in your own city. Since we had no idea just how much was available to keep the kids entertained. We have already decided as a family that we hope to return in the Summer.
We live outside of London so decided to drive in since it is South of the River and outside the congestion charging zone.. Although there is no parking in Circus West Village we parked right next door at Chelsea Wharf. Then its a very short walk along the riverside. You know when you have reached your destination. In fact its pretty hard to miss the brightly coloured POWER sign across the top of the archway. It was a welcome sign since the weather was bing typically English. As you enter on the righthand side there are the Circus West Village Popups. This was our first stop to book into the craft activities and also pick up our Easter egg hunt check list.
I like the fact that they offered two different types which meant that the hunt itself is suitable from the age of two upwards. Monkey chose the slightly harder Easter Egg Hunt. This involve counting all the brightly coloured eggs located in four specific areas around the village. Plus anagrams and some drawing. He enjoyed walking around searching for the eggs and it meant that we got a nice feel for the area. Stopping at the Battersea Power Station Design Shop, The Battersea Power Station General Store, the Village Hall where they had roller skating on and the Popups themselves under Grosvenor Archway. He got to pick his reward opting for a large bag of mini eggs!
We then set about making an Easter bonnet with a lady called Charlotte. She was brilliant with the children and helped us to get the hat put together. Then it was down to Monkey to decorate it from all the craft materials available. Including some rather fetching sheep stickers, wasabi tape, glitter tape, pom poms, felt pens, gems, chicks and felt letters. Kipper even had a chance to make his own. Although he lost interest once he had covered the top in felt tips … toddlers!! Really the session is designed for children aged five plus. The crafts are changed frequently which also means that if you wanted to come back. And of course why wouldn't you as the activities are all FREE!! The only thing which is charge for is the roller skate hire at £2. There is also a soft play area called Imagination Play suitable for children ages 2+, although it wasn't set up on the day we visited because of the weather.
Walking round I was struck by just how many different places were available to get something to eat. There really is a wide range of choice from Italian to Japanese. Hubby and I have decided to try out the Ramean House next time we visit. I cam imagine in the Summer sitting outside having a relaxing drink watching the kids play in the infinity fountain with the sun! Monkey was tempted by it even if it was raining. We had a reservation at FIUME which is an Italian, offering brunch through to a four course dinner. It was a lovely relaxed setting with linen napkins and a huge selection of wine.
The menu was not the most extensive having three options under each course and around ten different options for brunch. Monkey decided on a brunch dish of avocado, smoked salmon and poached eggs. Which he loved and it looked delicious. I was disappointed with the children menu though as it was only a choice of children's tomato pasta and magerreta pizza. Kipper will eat pasta with anything so that worked for him. I do think this could be a European tradition as we were faced with the same small selection when eating in France. I liked the fact that they brought the children's meals out with our starters and then their dessert with our mains. Unfortunately they were out of sorbet on the day we visited so Kipper had a fruit salad (and even ate the blueberries!). Monkey opted for pistachio ice cream. The other flavours on offer were hazelnut and liquorice. They change their flavours depending on what the chef orders.
The staff were super friendly, nothing was too much trouble. I lost count of the times Kipper threw his cutlery on the floor only for it to be replaced. We had a lovely meal in a relaxed setting.
Opposite the restaurant is the new Battersea Pier which has recently been opened. We jumped aboard an MBNA Thames Clipper and travelled the thirty minutes or so to London Bridge. Using the riverboat makes Circus West Village all the more accessible. Plus if you are London based you can use your nectar card just like you would on the underground. We had a Family Roamer ticket which allowed us to travel on any of their boats, as much as we needed, hoping on and off as we chose. A Family Roamer costs £38 for a family of four and represents fantastic value.
Its also a wonderful way to see some of the iconic sites along the Thames. I was really impressed that they fitted our huge Urban Thule Buggy without even batting an eyelid. The staff we helpful and engaged with the kids. Plus it was a lot plusher inside that I imagined. With letter seats, table tops and a kiosk selling both hot and cold soft drinks, alcoholic drinks and snacks we really were spoilt. The windows were huge which meant we could see everything really well. The kids had a great time and were also very interested in the free activity packs provided.
Unfortunately the weather was shocking so we chose to stay on the boat. However we do have very intention of coming back for another day pass in the Summer and taking it all the way to the end. If you would like to see more the please check out the video I have made below of our day:
We had a wonderful day. Both of us were very impressed with what Circus West Village has to offer and all the people we encountered. I can see it being very popular as word spreads. We will definitely be back again to sample more of what it has on offer.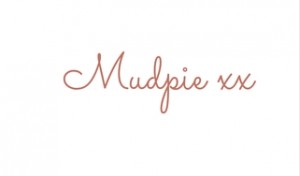 If you've liked this post please follow me on my social media channels:
Mudpie Fridays: YouTube | Twitter | Instagram | Facebook | Pinterest | LinkedIn
This is a collaborative post, we were invited to Circus West Village, FIUME and MBNA Thames Clippers in order to be able to write this review. I was also compensated for my time. All words and opinions as ever are my own.