I can remember vividly the moment that Monkey gave up milk and his bottle. Although he was a little different because he gave up milk completely. Which as a first time mum I was a little panicked about. We had gone to Turkey on holiday just before he turned two. He only had one milk bottle in the evenings at bedtime. We were staying in a five star resort but there was no where to get milk… not that we felt was suitable for him anyway. I hadn't taken toddler formula as we had never used it. So the first night we were there he went without…. he never went back. The only things is that he dropped milk completely. Only now at almost six does he sometimes have a little milk on his cereal. Don't get me wrong he eats cheese and yoghurt until it comes out his ears. But he's never really wanted milk again..
This week we ran out of formula milk for Kipper (something to do with me being in Barcelona with Monkey and Hubby not making it to the doctors for the repeat). He's a little different he's still on formula (one at bedtime) since he has a dairy problem. I am labelling it a dairy problem as we are still not 100% that its an allergy. Ive never switched him off the prescription stuff because we tried shop brought soya alternative once and it made him worse. But this week we had no options other than switch to an alternative as the prescription wasn't ready and we had run out. So he had unsweetened almond milk initially. Hes also had unsweetened oat milk since. His only comment was 'Hot'.  Partly because I had put the bottle in hot water to warm it from the fridge. Hes not blinked an eyelid still dropping off to sleep cradling his bottle and his baby. I am sure its so much better for him than the formula which was foul. Now its done I do feel as though we should have done it earlier. The only reason I hadn't was because I was worried about what sort of reaction we would get. The soya milk really was bad… poor mite.
For some reason I feel like I want to mark this occasion hence its made my ordinary moments this week. Although hes still on the bottle (yes I know he should be off by now but it only one at bedtime) at the moment it won't be long until hes on a sippy cup. Its only been a few days but I am already seeing an improvement in his nappies and eating habits. I am even thinking about trying our first step on the milk ladder.
Its the first step in our freedom from the baby shackles. The next will be the buggy and then the nappies. Hes growing up. I don't like it but I may as well embrace it since its one of life inevitables..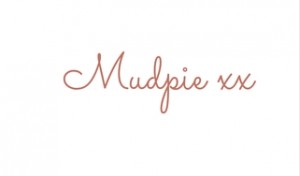 If you've liked this post please follow me on my social media channels:
Mudpie Fridays: YouTube | Twitter | Instagram | Facebook | Pinterest | LinkedIn
Linking up with What The Redhead Said