'You are the bows from which your children as living arrows are sent forth"
This weeks photos were taken while the boys and I were ticking off one of the National Trust properities on our 2018 list. Ive written a little post all about our trip to The Vyne if you want to read more. We met up with Laura from Dear Bear and Beany and her two lovely girls for the day. If someone had told me when I started writing that blogging would lead to friendships I would ever have believed them. But it has and its something I am very grateful for.
When we first arrived the boys played Pooh Sticks. It was the first time Kipper had played and he was so excited by it. He kept running back and forth trying to find some more sticks. Shouting sticks, more sticks as he went (in toddler language where the letter aren't quite fully formed!). Monkey of course won every time… Try as I might I didn't manage a photo of them actually looking at the camera. Instead they were too intent on the rushing water and sticks….
This photo of Monkey was taken in the play area, he was in his element playing with Laura's girls. They found an area which they set up as a den. Collected sticks, stones and dock leaves… I mangled to tempt him out for a quick photo. Although I can see in his face he would rather be playing, bless him.
I chose this one of Kipper going down the slide for several reasons. Firstly he went down this slide without asking for my hand. For the last month or so whenever he's gone down a slide he's insisted on holding my hand. I am not sure where this development came from. But now I am wondering as quick as it appeared it may have disappeared. Secondly he is covered in mud… the play area was just mud! At the bottom of the slide there was a huge puddle which he enjoyed jumping in which only made the mud situation worse. I had one of those moments where I honestly didn't really know how I was going to get him out of his suit without getting everything else covered. And then what was I going to put him in to keep him warm…. (We hadn't had lunch yet you see). Monkey was so warm he didn't need his coat so it all worked out for the best. Although I am still not a fan of mud… I think with the way Kipper's characters developing I better become friends with it!!
Hope you all have a good week x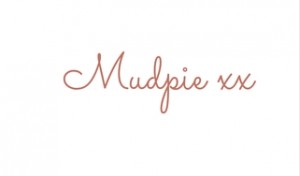 If you've liked this post please follow me on my social media channels:
Mudpie Fridays: YouTube | Twitter | Instagram | Facebook | Pinterest | LinkedIn
Linking up to #LivingArrows