Things have been a little quiet around here this week. I forget how much builds up at work when I have a couple of weeks off. Throw in a couple of late trains back from London and a Governors meeting. I've not had the time to focus on writing. Historically I would have beaten myself up about this but I'm trying to give myself a break. There are only so many hours in the day and this is meant to be my happy place!
On my 40 before 40 list I talked about wanting to try and find a new style. Move away a bit from my mummy clothes – anyone else live in skinnies and tees? So I've subscribed to Look. It's weekly and thin – so I don't feel like I have to make time to read it. It gives me an idea of what's on the high street without me having to trawl websites. Which I don't have time for! It's also giving me an indication of what I like. What I am drawn to week after week seems to be flowers, jump suits and bright colours. Despite the majority of my wardrobe being monotone. So I treated myself to a flowery jumpsuit from Zara. It's perfect for today's predicted 23 degrees and smart enough for a day of internal meetings at work. Totally not what I would normally wear…. but it's so comfortable and could well become one of my go to pieces this Summer.
I watched the boys bond in Great Yarmouth last weekend. I wrote all about it in my Siblings Post. The green wall was perfect for photos. Kipper enjoying playing on the steps and Monkey was a very attentive looking after his little brother.

Ive been listening to Monkey read a new book Brian the Lion goes into Space by Tracey Radford. The main character is bored with his life and dreams of going into space. Only when he gets into space he realises he missies his boring life and more importantly his friends. I like how it is teaching Monkey to be content and that the grass is not always greener. Something we can probably be well reminded of as adults.
It's such a cute book full of bright colours. The type font which has been used is simple making it easy for Monkey to read the book himself. I love the rhyming sentences and that the illustrations are photographs. All the characters in the book have been made out of cardboard. At the back there is instructions to make your own Brian the Lion. Monkey has already asked if we could make one of our own. It's a clever way to encourage a love of reading and furthering their imaginations after finishing the story. We all really love this book and will be looking out for other books written by the author.  If you would like the chance to try the book out for yourself then head to the bottom of this post for your chance to enter a giveaway to do just that.
I made a little video of our adventure to Norfolk last weekend with Haven:

Still sticking to the theme of what the kids wore, Monkey has been wearing his new shoes from Bobux. I've spoken about how much I love the brand before. Their new Spring Summer collection has lots of desirable styles for the kids. Monkey chose these extremely funky trainer like shoes called Aktiv Spekkel Printed Smoke casual shoes. They were really put through their paces while we were on Easter break and have stood up really well to all the rough and tumble. And because there are no laces he can put them on unaided.
I was meant to be going away with week but its not meant to be. So instead I am looking forward to getting outside and enjoying the sun! What are your #LittleLoves this week?
To win one of three copies of Brian the Lion goes into Space by
Cico Books
  then please enter via the gleam application below. Please note the T&Cs below. Good luck!
Brian the Lion goes into Space – Kids Book

There are three books available
Competition is open to residents of the UK aged 18 and over
There is no cash alternative offered
Each winner will be drawn at random and will receive a copy of Brian the Lion goes into Space
The giveaway will close on the 15th May at midnight, the winners will be notified through Twitter
The Winners will be asked to provide a full postal address
I have some other giveaways running at the moment so please check them out in the Blog Giveaways Page above.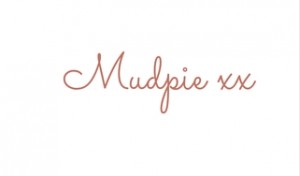 If you've liked this post please follow me on my social media channels:
Mudpie Fridays: YouTube | Twitter | Instagram | Facebook | Pinterest | LinkedIn
Linking up with coffee work sleep repeat.