We have had National Trust membership for about five years ever since I was on maternity leave the first time round with Monkey. Its probably our best used membership but I have realised that we go to the same places each year. Its nice to have favourites and know what to expect when you visit. But this year I also wanted to try out some new places. With this in mind I wrote a list of 12 National Trust places we wanted to visit in 2018. One of the ones on the list was The Vyne in Hampshire.
During Easter holidays we visited the Georgian House and gardens with Laura from Dear Bear and Beany and her lovely girls. The house is undergoing restoration work and having a new roof fitted. Which means that it is covered in scaffolding and sheeting. But they are still offering timed tours for those that would like to see inside. With four children in tow we decided to leave the house for another day. The Easter Egg Hunt was much more appealing.
Like the others the hunt costs £3 with all the money going towards the National Trust. With this one you have to collect eight stamps which have been strategically placed around the grounds. The stamps are hiding in tree stumps (although you do have a map to help you locate them). Each stamp has an animal plaque which you needed to match up. The kids thought it was great fun although I would have like to have seen different stamps. It didnt take them long to find them all.
Much of the gardens were roped off because the weather had been so bad. The ground was waterlogged and too much running on the grass would have damaged the grass. I was hoping to see the tulips, but because of the amount of snow we had been treated to they still weren't really out. I can imagine that its a lot of fun running around on the grass and having a picnic in the Summer though.
Once we finished the hunt we headed to the play area which the kids really enjoyed. Although is a complete muddy mess when we visited. Both boys got covered. Kipper more so. There are tunnels which run through a little hill and Kipper particularly liked running through these enjoying the independence. He was a fan of going down the slide too and splashing in all the mud at the bottom. Monkey and the girls found a den and relived stories of pirates. Saying that there really is only a certain amount of mud I can take. So once Kipper was covered pretty much head to toe in his suit we deiced to make a retreat for lunch.
Its worth noting that the tea rooms do not allow buggys inside. Which can be a bit of a juggling act if you are on your own since the seating area is separate to where you buy the food and drink. So you couldn't put the baby or toddler in a high chair and then grab yourself a coffee. For this reason I will not visit again unless there is two of you (like today) or until Kipper is old enough to stay at my side. I appreciate that it means more tables can be fitted in but it does make like as a parent difficult. Of course a picnic would also solve that problem.
We had a lovely morning meeting up with Laura and exploring the mud! If you are passing theres probably enough for a couple of hours, but its not a full day visit.
Things you need to know:
The garden is open 10am-5.00pm this time of year you can get daily opening times here on their website. The house is open between 11am and 4pm.
Entrance is free for National Trust members if not adults cost £13.00 with gift aid, a child £6.50 and £32.00 for a family.
Address –  Vyne Road, Sherborne St John, Basingstoke, Hampshire, RG24 9HL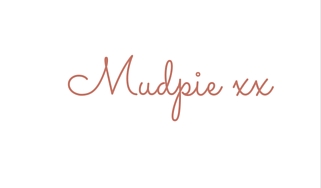 If you've liked this post please follow me on my social media channels:
Mudpie Fridays: YouTube | Twitter | Instagram | Facebook | Pinterest | LinkedIn