Kinetic Rock 3 in 1 Loader Review: Like most children Monkey loves Kinetic Sand so when we were offered the chance to try out the Kinetic Rock 3 in 1 Loader set I knew it would likely be a big hit. Made by the the number one sand brand in the UK – Kinetic Sand. Turns out I was right, Monkey really enjoyed playing with the set and has already requested that we put another set on his Birthday wish list.
So what do you get in the box?
Instructions
Digger – which has three different attachments including a hand turning drill. You need to assemble the digger by popping the wheels onto it. It only takes a couple of seconds.
Moveable workman man and tools – the man also needs to be assembled
Gold Kinetic Rock – which is made from natural rock and magically clumps together.
It only takes a minute or so to assemble the digger and the little workman and then Monkey was free to play. He started by trying out all the different attachments for the digger which easily snap onto the front of the digger. His favourite was the drill as you can turn it by hand to create a hole in the stone. I love anything which gives him the option for hands on play.
Then he started to form little gold clusters to move around with the digger bucket. He likes to watch gold rush on TV so he started to pretend it was gold before hiding and finding the sliver gem which also comes with the set.
Kipper was quite taken with the set too. Although it is aimed at ages 3+ due to the small parts that doesn't stop Kipper being obsessed with the digger.
Things we like about the Kinetic Rock 3 in 1 Loader:
I was pleasantly surprised to see just how much the rock clumps together. Although I have found the odd stray bit the majority of it stays together and is easy to form back together to store.
Which meant its super easy to clear up so its great for Monkey and me!
The inclusion of the digger acts as the prefect prop for imaginative play
Its also made will, easy to assemble and feels like a good quality toy
Its a relatively small set which means storage is easy.
The rock is very tactile, I can understand why its attractive to children you cant help but want to poke your fingers in it!
No batteries required!
The Kinetic Rock set has an RRP of £16.99 and is available from all good toy shops nationwide and online at retailers such as amazon. There are also other sets to accompany this one and I can see us buying some more since it went down so well.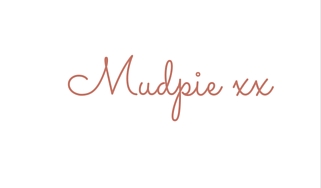 If you've liked this post please follow me on my social media channels:
Mudpie Fridays: YouTube | Twitter | Instagram | Facebook | Pinterest | LinkedIn