'You are the bows from which your children as living arrows are sent forth"
Yay it feels like Spring has finally arrived bringing with it a mini Summer heatwave. We have made the most of the good weather this weekend. Although it wasn't what I was meant to be doing, in a small way I am glad it worked out the way it did. As it was nice spending time with the boys on my own in beautiful gardens. On Friday I took my mum to a little flower show at Losely House and managed to capture this one of Kipper in the gardens after. Ive gone back to my DSLR and have brought a new lens which I think is making me fall back in love with photography again… although some of them were a little blurred around the edges so I need lots more practice!
On Sunday I was determined to get some picture of the boys in the bluebells as we have a couple of busy weekends coming up. Which means if we didn't do it this weekend then it would probably be after they are over. Armed with snacks I took them both to Winkworth on Sunday morning. Of course I made the photo faux par of giving them said snacks half way through as bribery… So I have some wonderful pictures of them both with pom bear packets – Duh! I took this one of Monkey on the way back to the car. They had a new pay area and he had been trying out the monkey bars. He couldn't quite reach, I think he forgets thats hes only five. I forget that he's only five! He got grumpy that he couldn't do it. So this is him stropping with a stick he had found along the way!
Hope you all have a good week x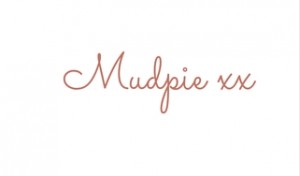 If you've liked this post please follow me on my social media channels:
Mudpie Fridays: YouTube | Twitter | Instagram | Facebook | Pinterest | LinkedIn
Linking up to #LivingArrows