The Best Place in Surrey for Bluebells. Each year I try to get some pictures of the boys in the Bluebells. Its something I started when Monkey was just coming up to two. Last year I thought I had found the perfect place in Sussex, when we visited Wakehurst Place. Only returning this year we discovered that the woodland is shut for conservation work. Which meant I had no option than to find somewhere else. Thats when I decided to visit Winkworth Arboretum. Being huge fans of the National Trust and working in and around Surrey I had driven past the Arboretum a couple of times. So last weekend I decided to pack up the boys and see if I could get a couple photos of them in the bluebells, since its on our 2018 Bucket List.
Arriving at our destination
When we arrived I was suitably impressed. They were obviously expecting it to be busy making sure there was a members only queue. Thankfully because we were suitability early it wasn't too bad. Yet I think its probably large enough and there really are so many bluebells that you would be able to find a quiet spot regardless. As we had the buggy we walked around the top blue route. There are two other routes a red and a yellow one.
Finding the bluebells
By sticking to the blue route it was accessible and it would be easier for me to manage with a toddler and the buggy. There was plenty of bluebells around the short walk for posing and enough in the shade that it gave a good chance of getting a half decent photo. Although I did make the mistake of letting them have  their snacks before I had got the photo I wanted.
The staff were on had to point you in the right direction of the best patch. Also around the blue route you pass past a new play area. Which is a series of balancing obstacles finished with the monkey bars. There is also a little carved staircase inside the trunk of a tree which Kipper was fascinated by. I have found Winkworth lacking for little ones before so its good they have added something of more interest. Other than all the lovely wood cravings which are dotted around the routes.
Of course the challenge is getting the boys to actually pose for the photo. No matter how hard you try some days its just not destined to work! There are so many bluebells and enough winding footpaths to allow you to get really close without worrying about the children stamping on the flowers.
Other facilities
After the photos and a play on the tree stumps we headed to the cafe. The cafe is at the entrance with plenty of tables. So on our way out we stopped for some refreshments including ice cream as a reward for putting up with mummy's photo demands.
What I really like about Winkworth Arboretum is that its possible to pop in and out quickly if needed. We were there about two hours in total including the stopping for food at the end. Although none of the photos I took are perfect I can see the boys relationship in them. I can also see their individual characters shining through.
Things you need to know:
The Arboretum is open 10am-6.00pm this time of year you can get daily opening times here on their website. You can also get updates on the bluebells on their facebook page
Entrance is free for National Trust members if not adults cost £9.00 with gift aid, a child £4.50 and £22.50 for a family.
Address – Hascombe Road, Godalming, Surrey, GU8 4AD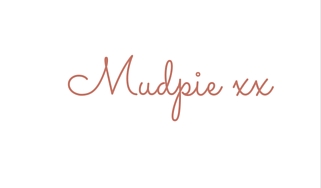 If you've liked this post please follow me on my social media channels:
Mudpie Fridays: YouTube | Twitter | Instagram | Facebook | Pinterest | LinkedIn
The Best Place in Surrey for Bluebells