If you are regular readers of Mudpie Fridays then you will know Monkey is a huge fan of all things Nerf. We have tried out a fair few of their blasters over the last couple of years. Monkey is also just starting to get into all things Marvel. So when I heard that Hasbro were bringing out a set of blasters to celebrate the new film I knew Monkey would be excited. Hasbro sent us one to their new Nerf Assembler Gear Avengers Infinity War Blasters. We recieved the Hulk version to test drive. There is also an Iron Man, Spiderman and Captain America to collect.
Each one is a stand alone blaster in its own right. They can also be combined together to make one huge one (which is what Monkey would do). Or one of over 100 different combinations. In the box you get four pieces which you can assemble into three different blasters. As well as Hulk's hands, there are two additional blaster parts and three foam darts. I was a little disappointed with the number of darts. Even though you can only load one dart at a time we could have done with a few more when we playing the garden.
He struggled to assemble the blaster and needed a bit of help to make the connections. I can see how the Nerf Assembler Gear Avengers Infinity War appeals to both Nerf and Marvel fans alike. I would like to try out some of the others in the set to see how they fit together.
Monkey did enjoy playing with the blaster although he did confess that he prefers ones that have continuous fire.
The Nerf Assembler Gear Avengers Infinity War is aimed at children aged five and over and retails at £23.99. It is available from all good retailers instore and online including The Entertainer, Smyths and Tesco.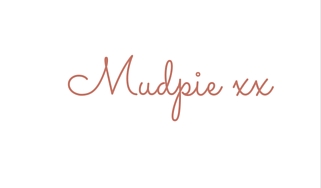 If you've liked this post please follow me on my social media channels:
Mudpie Fridays: Twitter | Instagram | Facebook | Pinterest | LinkedIn
We were given a Nerf Assembler Gear Avengers Infinity War Set for the purpose of this review all opinions are my own