Its been another one of those weeks. For several months I have managed to run the blog and work along side it efficiently. But for some reason I am really struggling in the evenings to be motivated enough to write. Quite often I just sit with my laptop on my lap wondering where to start. Work is going well albeit very busy with lots of new projects which I think is using my most of my mental capacity at the moment. I just keep needing to remind myself that this is meant to be enjoyable… it could be time for a little break.
My weekly Look Magazine which may have lead to a new bag purchase… opps! I am hoping it will arrive in time for next weekend. I have also been reading my CV and a job application for work. Its a promotion I REALLY want! Yet I have a suspicion it may not be in the grand plan, yet I will put my all into it regardless as if you don't try you never know. Plus if this one isn't meant to be I will have gained experience for next time.
Monkey has been reading The Wildest Cowboy. Its a book which I really like, it has a very strong message as it teaches children not to live in fear.
This week we have been sent a new film to review. Sheep and Wolves. In a magical faraway land, in a picturesque village nestled among green meadows and rolling hills, lives a flock of carefree sheep. But their idyllic and stress-free solitude is interrupted when a pack of wolves sets up camp in a nearby ravine.
When the wolves retiring pack leader Magra announces that his future successor must prove his worth by defeating their rivals, the powerful and blood-thirsty Ragear steps forward. But, the only wolf brave enough to challenge himGrey, the packs favourite but hopeless goofball who must prove his worth by overcoming his fears. However after taking a magical potion to boost his courage, he suddenly turned into …A ram!
I really liked the film with its feel good message and happy ending. Which is just as well since we have watched it several times over. Rated PG its one of my new favourites. If you would like to get your hands on a copy then please enter via the gleam application at the bottom of this post.

The boys exploring the bluebell woods at the weekend. Kipper wasn't overly impressed with the request for yet another photo below:
Since this weeks been so busy we haven't made anything other than dinner, the beds and washing. I am hoping to get a little more creative in the coming weeks. Especially with Kippers second Birthday coming up.

Still sticking to the theme of what the kids wore, with the weather taking a turn for the better last weekend I was very grateful for Kippers new outfit from UBANG. He looks so grown up in this photo.
This weekend we are off to the Isle of Wight although the weather does not look like its going to be on our side unfortunately. I am hoping to be able to switch off and not worry too much about the interview I have next week, which also sees me fly to Edinburgh for a couple of days. I think its safe to say its going to be a busy one!
What are your #LittleLoves this week?
To win one of two copies of Sheep and Wolves then please enter via the gleam application below. Please note the T&Cs below. Good luck!
There are two DVDs available
Competition is open to residents of the UK aged 18 and over
There is no cash alternative offered
Each winner will be drawn at random and will receive a copy of Sheep and Wolves
The giveaway will close on the 20th May at midnight, the winners will be notified through Twitter
The Winners will be asked to provide a full postal address
I have some other giveaways running at the moment so please check them out in the Blog Giveaways Page above.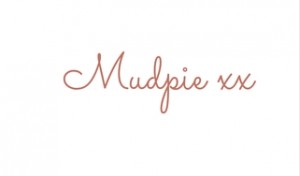 If you've liked this post please follow me on my social media channels:
Mudpie Fridays: YouTube | Twitter | Instagram | Facebook | Pinterest | LinkedIn
Linking up with coffee work sleep repeat.