When he was younger Monkey was fearless. I mean totally fearless! In fact I was quite worried that at some point in time he was going to come a cropper because of it. Then around three and a half, four he seemed to loose it. I remember going to Paultons Park last year and queuing up for the Velociraptor only to get to the front for Monkey to decide it wasn't for him. So I was especially surprised when he decided he wanted to try out the Vampire ride when we went to Chessington World of Adventures over Easter.
I was fully expecting to get to the front of the queue and for him to change his mind. But he didn't!
The first time round he held my hand through the headrest and squealed… When he came off he wanted to go straight back on again, which we did. Thankfully because we arrived early we didn't have to wait too long for our second ride. I don't think I have seen his so excited and proud of himself that he had done it. I think this face says it all. At the end of the day he wanted to have one last go before going home. It was quiet which meant we got to ride in the front. Again I wondered as we were pulled up the first big drop if this may put him off but he 'laughed' all the way round screaming this is awesome! Apparently he now has to go in the front every time we ride.
Needless to say he's not stopped talking about it and is making plans with his little friend to go on it together. They want to go round sitting next to each other without the adults! I think he maybe a little to short for that at the moment. But it seems he maybe getting his fearlessness back.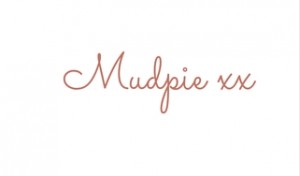 If you've liked this post please follow me on my social media channels:
Mudpie Fridays: YouTube | Twitter | Instagram | Facebook | Pinterest | LinkedIn
Linking up with What The Redhead Said