'You are the bows from which your children as living arrows are sent forth"
Well I wasn't really expecting to take a week off, but it turns out thats exactly what has happened. I knew this week would be demanding work wise corporately and the coupled with Kippers birthday plans this weekend I have found it hard to find time. So I am going to ease myself slowly back into writing with this weeks Living Arrows post (which is late so that also says a lot too!
This photo was taken in the morning of Kippers birthday when he unwrapped his present from us, which is a new chair. Monkey has a blue version and it causes quite a few squabbles so in an attempt to bring these to an end Kipper has his own green version.
The second is taken later on in the day when the kids had ice cream. Its so nice watching him not miss out thanks to a recent discovery of a special Ben & Jerrys Dairy Free flavour.
Its another busy week this week, so hoping to catch up on the blog over today – wish me luck. Hope you all have a good week x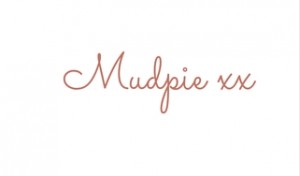 If you've liked this post please follow me on my social media channels:
Mudpie Fridays: YouTube | Twitter | Instagram | Facebook | Pinterest | LinkedIn
Linking up to #LivingArrows