BRIO Builder Deluxe Set Review: We are big fans of BRIO in the Mudpie Fridays household. In fact we have written about a number of BRIO toys over the last twelve months mainly for Kippers age. So it was nice to be asked to review something aimed well into Monkey's age group. We were sent the BRIO Builder Deluxe Set, which has a whopping 270 pieces in a handy blue storage box. Like many boys his age Monkey loves anything construction based. Often spending hours building the next big thing, only to promptly take it apart and start all over again. I was surprised to find that BRIO offered these types of toys since we have only ever had their trains and small play items before. I had high expectations for the set so did it live up to them?
What really attracted me to the set initially was the fact that it also came with a number of tools –  a screwdriver, a hammer, a spanner and pliers. Unlike other similar sets on the market I thought this dimension would add considerably to the free play element. Along with the tools there are a number of both wooden and plastic components to build whatever you fancy. Some of the wooden parts also have eyes on them which I think is a nice touch. I was also pleased to see wheels included as anything vehicle based is always a big hit.
Monkey couldn't wait to get stuck in. Also included is a small leaflet which has a couple of ideas of what you could make. The idea really is to encourage free play and for Monkey not to be constrained by anything other than his imagination. Although it was useful to have some ideas. It does not include instructions though so this is worth bearing in mind. Hubby tried to help Monkey make the crane and it proved a little too difficult for him. We got there in the end by using our own imaginations and not the pictures.
We have had it for a couple of weeks now and I quite often find him hidden away building something. We have had cars, robots and random contraptions which I am not entirely sure what they are.
Things we love about the BRIO Builder Deluxe Set
Well known established brand
All the pieces are the quality that I would expect from Brio. Even the plastic is good quality and the colours are bright. I also really like the translucent colours. All wood is FSC certified.
They all came individually packaged as well to make sure they are protected during transit.
Its hard wearing – its been played with a lot and still looks brand new. Even the threads on the screws are still in perfect condition.
Ascetically pleasing
Helps to develop imaginative play
I like how it comes in its own storage box, which is easy to lock and stackable. Theres a also enough room in the box to potentially top up the set with one of the others that BRIO offers in the range.
The BRIO Builder Deluxe Set is aimed at three years plus and priced at £85. I can see Monkey making use of this set for a long time to come. At almost six I still think that we've a good couple of years. So well worth the prices, especially if we had it from when Monkey was three.  Its available to buy from most high street toy companies in store and online. It is also available on Amazon. I can see us adding to our set in the coming months, especially as Monkey's birthday is in June.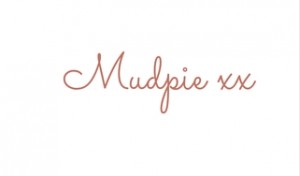 If you've liked this post please follow me on my social media channels:
Mudpie Fridays: YouTube | Twitter | Instagram | Facebook | Pinterest | LinkedIn