I thought that this week would be quieter work wise but I couldn't have been more wrong. Which again means Ive struggled a little bit with this weeks #LittleLoves post….
What with a busy couple of weeks at work I have done very little reading and very little blog work. Although with out planed weekend I am hoping to spend some time reading a tube map.
I have been catching up on The Blacklist and the last couple of episodes. Initially we watched it back to back on Netflix before now waiting for our weekly fix. Its the fine line between right and wrong that pretty much every character walks which entertains me the most.

The giggling of school kids on a trip to the local village church. Monkey had asked if I could come along to help. Normally I can't because of work. Yet this week I have been away and managed to get back in time to do just that. I had not seen Monkey for two and a half days when I made an appearance in his classroom. He was really surprised to see me and then got very excited. From a personal perspective it made me realise what I sometimes have to miss out on. I know everything is a balance and I have always thought I have a pretty good work life balance, but sometimes I need to take a little time to re-adjust it.
Some wonderful memories over Bank Holiday weekend for Kipper's birthday. Including taking some photos of the boys in a local rapeseed field. Which typically did not go quite to plan. I really struggled to get them to look at the camera together – I think this is the best photo I managed.

We stayed in the Isle of Wight a couple of weekends ago and it seemed the perfect opportunity for the boys to wear their new PJs from Their Nibs. Which is a West London kidswear boutique. Their Nibs are  known  for designing  a beautifully crafted alternative to children's fashion with bespoke prints, luxury finishings and unique attention to detail. They were also recently shortlisted for the Junior Best Nightwear Award. So when we got the opportunity to pick a pair for each of the boys I had high hopes. I opted for the Robot Print ones, which are covered in random little blue robots. I instantly fell in love with them as they are so different to all their others.  They also have designs which include soldiers, dinosaurs and aeroplanes.
Despite being white they are not see through at all. The quality is really good and the blue ribbing hasn't stretched despite constant wear. I am very impressed with the softness of the cotton and they have washed really well too. With regards to sizing they come up really well with plenty of room for the boys to feel comfortable in them while sleeping. There are also designs perfect for little girls and are available in size 2-3 years through to 7-8 years. I can definitely see us buying future pairs. But don't take my word for it Their Nibs are very kindly offered my readers the chance to win a pair of their own worth £28, to enter see below.
This weekend we are off to London to be a tourist in our own city, I am keeping my fingers crossed that the weather continues. What are your #LittleLoves this week?
To win a pair of Their Nibs pyjamas in your choice of pattern and size (subject to availability) then please enter via the gleam application below. Please note the T&Cs below. Good luck!
Competition is open to residents of the UK aged 18 and over
There is no cash alternative offered
One winner will be drawn at random and will receive their choice of size and pattern from Their Nibs kids pyjamas collection
The giveaway will close on the 6th June at midnight, the winners will be notified through Twitter
The Winners will be asked to provide a full postal address
I have some other giveaways running at the moment so please check them out in the Blog Giveaways Page above.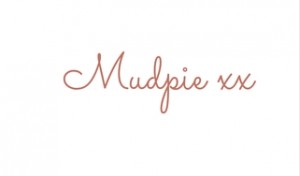 If you've liked this post please follow me on my social media channels:
Mudpie Fridays: YouTube | Twitter | Instagram | Facebook | Pinterest | LinkedIn
Linking up with coffee work sleep repeat.