Review TRONO Portable Chairs: We are planning on going camping over the Summer months. Its on our family bucket list and Monkey is excited about staying under canvas again. Since we haven't done it since we went to a festival last year. So when TRONO got in contact and asked if we would like to try out their lightweight, compact and fully portable chairs I of course said yes. As they sounded as if they would be perfect for our camping experience. They are not only for camping trips though. Because they were so lightweight and can be folded down so small they are great for an outdoor adventure of any kind. In fact I can see ours living permantately in the back of the car since TRONO sent us two adult ones to try out.
TRONO originated in Amsterdam and is an inflatable chair which you can fill yourself by walking (or running with it). On the back there is a tube which you open to fill the chair with air. Once its full you roll it back down and secure. Its very simple and each chair came with full instructions. Plus there is a handy video which can help if you need to see it in action on youtube.
If I am honest I was a little sceptical about the whole idea. Theres definitely a nack to getting the chair full enough but it does work extremely well. They come with a cover which is a attached by a zip. I like it because it can be washed plus its nicer to sit on than the parachute fabric. The adult chairs can hold up to 150kg. There are also a range of accessories which you can buy such as ground pegs, more covers and a ground sheet to allow it to be used on rougher surfaces.
The only thing which is really missing is the need for a kiddie version. Both the boys were fascinated by ours, yet are far too small to get on an off them. Which is why the clever people at TRONO have a kickstarter campaign going at the moment which you can find here. In June they will be launching TRONO Kids. For all the same reasons that its a brilliant adult chair. Suitable for little ones ages 4-12 and up to 150kg! Just like the adults they will stay inflated for 4 hours, after which you may need to add a little more air.
I can imagine Monkey now trying to catch the air in his own TRONO. They will be a perfect for a trip away, in the garden, in their bedrooms and even on the beach. So what are you waiting for head over to the kickstarter campaign to pledge and get yours now. But be quick as there are not many left!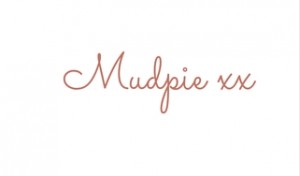 If you've liked this post please follow me on my social media channels:
Mudpie Fridays: YouTube | Twitter | Instagram | Facebook | Pinterest | LinkedIn