Top Tips from Mums on using Reward Systems: Monkey on the whole is a good kid, but like all good kids he sometimes needs a bit of help to stay on track. Normally its around a specific thing such as doing his homework or more recently anger management. We have always dipped in and out of them reward systems, once his behaviour changes or a new one behaviour appears. I was interested to know if other parents use them in the same way or whether there was some secrets I wasn't aware of. So I have asked a group of Mummy friends to share their experiences. Which coincided with us being asked to review a new reward system from Little Humbug that is pictured through out this post.
Top Tips for Reward Systems:
Lucy has been using their chart to help her little one try new foods. It didnt' matter if he didn't like it. It was all about trying the new food. Even now a couple of years on he will try the food and discuss whether he likes it or not, even without the reward system.  The Parent Game
Starting school can be a scary time for all kids. Emma used a reward system to help her son when he was struggling to go to school in the mornings. Their system really helped him to see that he was making progress and build up his confidence. Mrs Shilts.
Mel has four children ranging from 3-9 so needed a system that would work for them all. Depending on their behaviour they either go up or go down. Rewards include 1 to 1 time with mummy, making a cake, play dates and going to the park. If they go down then they get sanctions such as a time out or loosing privileges. Each day they start again in the same place. I love this idea as it means you are also showing the consequences for bad behaviour as well as rewarding the good behaviour. Le Coin De Mel
Little Humbug is run by Amie and originally started when her eldest daughter was potty training. This really attracted me to the brand as I like supporting mums in business and it was designed to solve a parenting need. We opted for a rainbow (I am a little rainbow mad) but Amie also produces personalised jars, stars, clouds, hot air balloons and bird houses. The rainbow was a definite hit with Monkey and he couldn't wait to get enough clouds to reach his pot of gold.
Amie also gives you the option to buy additional bags of tokens which can also be written on. Which means that you can use the reward system for something very specific if you want. Beautifully bright colours, great materials and workmanship make these an instant hit. I would definitely look to get another one of these for Kipper once he is a little older. They are also very reasonably priced at £21.50 each. Little Humbug have very kindly offered one of my readers the option to win their own reward system. To enter please use the gleam application below and note the T&Cs.
Little Humbug Reward System Giveaway

Competition is open to residents of the UK aged 18 and over
There is no cash alternative offered
One winner will be drawn at random and will receive their choice of reward system from Little Humbug
The giveaway will close on the 12th June at midnight, the winners will be notified through Twitter
The Winners will be asked to provide a full postal address
I have some other giveaways running at the moment so please check them out in the Blog Giveaways Page above.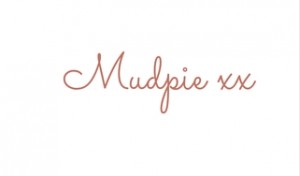 If you've liked this post please follow me on my social media channels:
Mudpie Fridays: YouTube | Twitter | Instagram | Facebook | Pinterest | LinkedIn