Ive got a couple of friends due their first borns in the next couple of months. As I am busy sorting out things which we no longer need but they could be beneficial to them. I started thinking about my own experiences during this time. Some of which compelled me to rethink a lot of what I stood for as my priorities realigned to the family unit. Of course it wasn't obvious to me at the time, those first few months were pretty hard work. The lack of sleep, wondering if I was doing the right thing and trying not to forget who I was in the process. Parenthood can be tough.
Which is why I was interested in the new research which Dentinox has recently released; Although having a new baby can be an exciting time for a growing family, research* has revealed the hardest things about being a new parent includes lack of sleep (38%), being faced with new responsibilities (14%), reduced self-confidence (10%) and the struggle of trying to lose baby weight (10%).
With this in mind, it's shocking to hear that baby expert Dentinox has revealed that two thirds (65%) of new mums have been shoved in a busy environment, ignored while struggling with their pushchair, or received negative comments about their baby crying in public. Especially when over half (55%) of new mums expect others to be kind to them.
With almost a third (27%) of new mums experiencing kindness daily, it turns out it's our own mothers who are the bearers of kind acts pipping partners to the post. And, for one in five (19%) it's a stranger that has surprised them the most with a kind act, creating feelings of happiness and positivity.
According to the research, looking after little ones so new mums can enjoy a much-earned nap or shower is the kindest thing someone can offer – unsurprising when almost one fifth (16%) find a lack of 'me' time to be the hardest part of having a baby. This is closely followed by giving words of encouragement (16%), doing the housework (8%) and cooking dinner (5%). Saying a simple thank you is the most popular way of showing appreciation with over one third (36%) of new mums buying a gift and one quarter (25%) offering a home cooked meal.
Psychologist Corinne Sweet comments on the findings, "New mums are full of hormones, conflicting advice and lack of sleep, so they need some TLC to help themselves look after their baby. Emotionally and psychologically speaking, it is important to be thoughtful and helpful around a new mum. They might feel anxious and isolated while adjusting to the constant demand, even if this isn't their first born. So, a little kindness goes a long way, while they learn or relearn a whole array of new mothering skills."
Dentinox understands the importance of kindness, which is why its range of simple and effective baby medicines provide comforting relief when it comes to treating colic, cradle cap and teething, helping to put parents' minds at ease. With the boys I actually used all three of their products as and when I needed them. Although its the craddle cap treatment which I am still using despite Kipper just turning two.
Their cradle cap shampoo is suitable from birth and is so simple to use. All you need to do is massage it into baby's scalp at bath time. Kipper has never complained about me using it on him and seems happy enough if when washing it out it drips in his eyes. I did notice a difference when I stopped using it for a while, as he has such fair hair its easy to see through to his scalp. Now I only use it once a week and it definitely helps to keep it at bay. Since its so gentle I have no problem with this and it leaves his hair beautifully clean. One of my new mum essentials and something I will be recommending to my friends who are due soon.
For more information about Dentinox please visit www.dentinox.co.uk.
*2018 Research by 3Gem and Dentinox of 500 UK new mums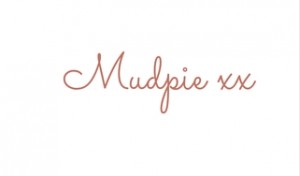 If you've liked this post please follow me on my social media channels:
Mudpie Fridays: YouTube | Twitter | Instagram | Facebook | Pinterest | LinkedIn
This is a collaborative post I have been compensated for my time.