A couple of weekends ago we were lucky enough to be invited to Rookley Park on the Isle of Wight to sample their brand new accommodation. I remember visiting the Isle of Wight as a little girl and having a wonderful time exploring the beaches. So I was very excited to take the boys over on the Ferry. Since neither of them have been on a Ferry before there was a lot of excitement as we made the short trip over from Portsmouth. It was so simple that I questioned why we hadn't done it before. Their excitement was infectious so by the end of the 40 minute journey we couldn't wait to reach our home for the next couple of days.
Rookley Park is based in the middle of the Island just south of Newport. Which means that it is perfectly placed to visit the multitude of attractions the Isle of Wight has to offer. Its recently been brought by Aria Resorts and is currently going through a major revamp. Which is why we were invited – to try out some of that new accommodation.
Accommodation – Rookley Park
We stayed in one of their new premium cottages. Having recently been refurbished throughout we were presented with a modern and functional home from home. It was clear that thought had been put into the furnishings included. I loved the white walls which made it feel spacious and clean. There were two good sized bedrooms which enabled Kipper to stay in a travel cot in his brothers room. The kitchen was well appointed with all mod cons. In fact I was very impressed how they had squeezed so much into such a small area. However there wasn't really any storage for food itself. Although it did have a full size fridge freezer. White bed linen and fluffy towels were a welcome find. Heating was controlled by a thermostat which was very efficient indeed, and despite the weather taking a toll for the worse we were nice and toasty.
The sitting area had one large sofa, with a dining table at the back of the room. Behind that large patio doors which opened up to a lakeside garden. I was a little concerned that there was nothing to stop Kipper getting out and down to the waters edge. He figured out how to open the patio doors almost straight away, and the water was about 12 ft away. I have already fed this back and it is being addressed. That aside the outlook was very peaceful and its perfect for those who fish too.
The hot tub…
The boys were most interested in the hot tub. Neither had been in one before and from the moment we arrived it was all Monkey asked about. We managed a little dip prior to the activities starting on Saturday morning and they both loved it. A number of the site's premium accommodations now come with hot tubs. The park also offers caravans and lake houses. It is worth mentioning that certain areas of the site are still undergoing work as part of the upgrade. Every effort is made to ensure this does not impact on guests. We were unaware of the work going on until we explored on the Sunday.
Activities – Rookley Park
The intention of the group is to create a series of activities which are a little different to your traditional holiday park. Giving children the opportunity to take part in creating something which they can take away. Which goes to further the premium experience they are trying to create. The activities need to be booked in advance and the ones we took part in have an additional cost attached to them.
The first one Monkey tried was Clay Craft which cost £4.50. Monkey stayed for the full forty five minutes making all manner of clay models. I think his favourite was Pac Man! He also tried his hand at tie dye and made a t-shirt for £7. There were clear instructions around how to get the different patterns with the dye which is just as well as I had no idea how to make one. Monkey spent ages trying to get the ink into the eight different sections. He really enjoyed this craft and we ended up with a really nice t-shirt which he proudly wears. You can pick up details of the activities which are being run from reception when you check in.
Some of the other activities include pool volley ball and painting rocks.
Amenities – Rookley Park
There are several large fishing lakes one of which our cottage backed onto. Many are used by the locals but are available for residents as well. On site there is a small inside pool which was very inviting and was mostly empty during our stay.
Unlike many parks on the island Rookley has its own bar and restaurant. As well as large function room which they use for weddings. There is an outside play space with a wooden climbing frame, swings and a slide. Inside there is a small arcade, Monkey really enjoyed playing on one of the racing games.
Location – Rookley Park
One of the things I really like about the Isle of Wight is that nothing is that far away from where you are. Rookley Park is in the central which means its easy to get to all the attractions. During our visit we went to the Garlic Farm, Yarmouth Castle, The Needles and Blackgang Chine.
We really enjoyed our time at Rookley Park and hope to go back to visit soon. I forgot just how much there is to do in the Isle of Wight and we now have a list as long as our arm of the places which the boys want to go.
If you would like to try Rookley Park for yourself then I have an exclusive 20% off code valid for the Summer Holidays! Use code MUDPIE20 at the checkout.* You can book online through Island View Holidays 
*Terms & conditions: Online bookings only. For new bookings only. Subject to availability. Cannot be combined with any other offer. For stays at Rookley Park only. Valid for stays between 1 June 2018 and 31 August 2018. Must be booked by 31 May 2018. Offer code Mudpie20 must be quoted with booking. These terms may change at any time without notice.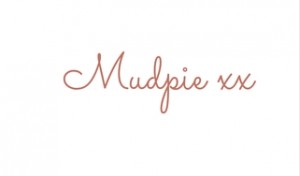 If you've liked this post please follow me on my social media channels:
Mudpie Fridays: Twitter | Instagram | Facebook | Pinterest |LinkedIn
Rookley Park provided with our accomodation and ferry crossing in exchange for our honest opinion.