This year I decided to put a professional photo shoot down on our Family Bucket List. We have had a space above our bed which is crying out for another photo of the boys. So when Tricia from Portrayed Photography got in touch and suggested we meet up. I was excited to see what she could capture. My original plan had been to head for the bluebells, but since the weather had been awful they weren't ready. Instead being able to improvise Tricia suggested we head towards the daffodils instead.
Typically the boys decided that they were not going to play ball. Instead of being open to the usual bribery techniques they weren't interested. Running around and refusing to pose. Tricia was really good with them, engaging at their level. Bringing fruity treats to try and encourage them to look at the camera. I did wonder if we would get any photos of the boys at one point! Yet being immensely patient with the boys Tricia managed to do just that. She captured some beautiful photos of the boys.
Not only that but theres wasn't any uneasiness. Tricia is incredibly easy to get on with and you can really see that she enjoys getting to know the kids. I am sure that being a mother herself really helps. All her little ones are also budding photographers and we were joined by her daughter. Monkey really took a shine to her as she taught him how to climb the trees.
On the run up to meeting Tricia also gave me some advice around clothing. Encouraging neutral colours that will not clash with the backgrounds. Which made these outfits from JoJo Maman Bebe perfect. Its a brand which I have always delighted in ever since Monkey was tiny. Their clothes are such great quality and even with two little boys they always stand the test of time. We have a shop in our local town and I always have to be careful when I visit not to go shopping crazy.
In these pictures the boys are wearing their Best Selling Navy Cords which are both comfortable and durable along with a Nautical Brenton Sailor Top. I also have totally fallen in love with the yellow Children's Fisherman's Jacket. We get so many comments about how lovely the boys look in them. They really do brighten the dullest of days. These are by far my favourite outfits at the moment as since they are all so neutral they are perfect pieces for mixing and matching with the other things in their wardrobes.
Portrayed Photography is based in and around London. Tricia offers both styled shoots in the comfort of her home studio but also on location portraits as well. Aiming to create beautiful memories where the children run free and are not posed in anyway. Which is just as well since the boys don't pose! Tricia offers a wide range of packages to cater for all budgets and lots of ways to get them out of the camera and onto your walls. I would not hesitate to recommend her to both friends and family.
But don't just take my word for it. Tricia has very kindly offered one of my readers the chance to win a free studio or outdoor session (within 10 miles of her studio in SE21) and an 8×10 matted fine art print of their choice. For your chance to win please enter via the Gleam application below and please note the T&Cs.
Photography Session & Print with Portrayed Photography

Competition is open to residents of the UK aged 18 and over
There is no cash alternative offered
One winner will be drawn at random and will receive a free photography session and print as mentioned above
The giveaway will close on the 18th June at midnight, the winners will be notified through Twitter
The Winners will be asked to provide contact details to be passed onto Tricia.
I have some other giveaways running at the moment so please check them out in the Blog Giveaways Page above.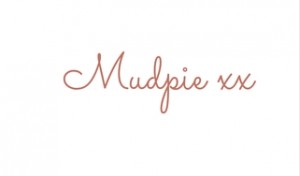 If you've liked this post please follow me on my social media channels:
Mudpie Fridays: YouTube | Twitter | Instagram | Facebook | Pinterest | LinkedIn
Portrayed Photography provided our photo shoot free of charge in return for an honest review. We were also sent the clothes included in this post for the purpose of the shoot.