Monkey has had a scooter since he was four years old. After a recent trip to Norfolk with Haven where he took part in a scooter activity, his love for scooting has been reinvigorated. As his mum I of course want him to be safe. So I make sure he wears his helmet and up until now I hadn't given anything else any thought. That was until ExtraWize got in contact about their ScootWize product.
Especially developed with safety in mind. Until I spoke to themI hadn't really given much thought to reflectors for scooters. Which seems a little daft since as kids I remember reflectors on bikes being a big deal. When you think about it, scooters can reach similar speeds to bikes and are just as vulnerable to serious road accidents. So it would make sense that using reflectors on scooters too could greatly reduce the risk of accidents. ExtraWise sent us some of their ScootWise to try out.
My first impression was that reflectors have got a lot trendier since I was child. Each ScootWise has three reflectors surrounded by silicone. The silicone is a clever idea as not only does it protect the reflectors it also is elasticated which makes it easy to attach. By having three it means that when it wraps around the central pole of the scooter one will face straight ahead. With the others pointing off left and right. This is important because it makes you visible to drivers from more angles. The reflectors work from a distance of up to 300m.
ExtraWize use the highest quality plastic reflectors, which are tested in Germany to the highest standards. This ensures they are compliant with EN: 13356:2001. ScootWize comes in three colours, jet black, aqua and glowing. To attach them you simply wrap them around and place one end through the loop on the other. Monkey's favourite it the glowing one, because he it makes his scooter 'cool'. It works by being charged though other lights or like we have been doing sunlight. It needs to be under for a minimum of 15 minutes but then will glow for several hours. Its great as it doesn't requires batteries etc so its totally rechargeable.
I have also attached the black one to Kipper's buggy. It will be perfect for when we are out and about in the longer evenings and on holiday.
A reflector is a cheap life insurance – an old saying in Scandinavia. In the dark, a driver can see a person with a reflector three times further away than a pedestrian without a reflector. The important of using a high-quality reflector cannot be ignored. It really can save your life!

ExtraWise

Things we love ExtraWize & ScootWize
I think the price is great value at £9.95 each. Especially when compared to other scooter accessories which you can buy which also don't perform the important function of helping to keep your child save.
They are so easy to attach and unattach which means you can move them around easily.
Monkey thinks they are cool meaning he wants them on his scooter – especially the one which glows in the dark
Lets face it scooters can get thrown around a fair bit but the silicone really helps to protect the reflectors.
If you would like to get your hands on your own then you can buy them through the ExtraWize website. They are really something that I wouldn't be without now.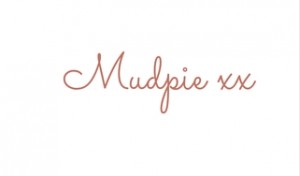 If you've liked this post please follow me on my social media channels:
Mudpie Fridays: YouTube | Twitter | Instagram | Facebook | Pinterest | LinkedIn
This is a collaborative post, I have been compensated for my time. All words and opinions are my own.