Review Brainstorm Outdoor Adventure Toys: Both the boys love playing outside and I purposefully look for toys which will encourage this. Which is why I knew the Outdoor Adventure Range by Brainstorm Toys was bound to be a hit. [Spoiler Alert] I wasn't wrong so much so that we are carrying them around in the car with us wherever we go. We were sent three toys from their range – Outdoor Adventure Binoculars, Outdoor Adventure Night Vision Torch and the Outdoor Adventure Magnifier.
Both boys were very excited and could not wait to open the toys. The magnifier is aimed at 3+ with both the night vision torch and the binoculars being aimed at 6+. I like how the toys have been specifically designed to encourage little explorers outside. Monkey is really starting to enjoy science at school and I know these toys will help that further.
Monkey opted to give the binoculars a go first. They are much more robust that others kids binoculars we have tried out historically. First off the two sides move so Monkey can adjust them depending on what he is looking at. There is also a safety clasp on the string which  in my mind is essential. I like the addition of the compass on the top which sparked lots of conversation he looked for birds. These were also a big hit at school when he took in a birds nest he had found at my mums. Along with an old bird spotting book and the binoculars. I think he may have found a new hobby…
They are the prefect size for Monkey and I can see us taking them away with us when we go to France over May half term. Priced £9.99 they represent good value for money too.
The Magnifier was a great hit. Monkey enjoyed looking for bugs and at some of the flowers we found. The beauty of these toys is that Monkey couldn't help bust ask questions meaning he was learning all the time. I like the fact that within the glass there are additional smaller lens which give 3x and 4x magnification. Plus its the prefect size to pop into a bag when leaving the house. I can see us getting a lot of use out of this throughout the coming months. The magnifier has a price of £12.99
We have some camping trips planned over the Summer months where I know the night vision torch will come into its own. Both boys are fascinated by it as we have never tried anything like this before. We practiced doing some reading using the torch which Monkey thought was brilliant. It has a red LED light which helps his eyes to adapt to the darkness and see easier. Struggling a bit with the dark at the moment its come at the prefect time for Monkey and we have had a lot of use out of it. It definitely going in the suitcase when we go away. Thankfully the batteries seem to last for ages.
We have had great fun outside with the new Brainstorm Outdoor Adventure toys. I can see us getting even more use out of them on nature walks, National Trust visits and trips to the beach over the Summer. They make a great alternative gift fo children aged six and above. I am looking to buy further toys in the range we love them so much.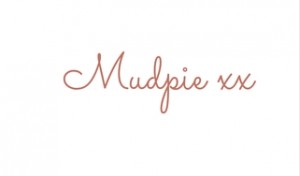 If you've liked this post please follow me on my social media channels:
Mudpie Fridays: YouTube | Twitter | Instagram | Facebook | Pinterest | LinkedIn
We were sent the Brainstorm Outdoor Adventure toys for the purpose of this review, as ever all words and opinions are our own.