Two weekends ago we were lucky enough to visit the Royal Garden Hotel in Kensington. We were invited along to try out their Food & Flicks package for families. Having always wanted to spend time in that area of London we were very excited by the chance to explore the parks and museums.
We decided to drive into London since the hotel conveniently has an NCP carpark underneath. With Kipper at the age he is, it was much easier than getting the train and juggling luggage and the buggy on the underground. We received a warm welcome by the receptionist who gave each of the boys their own rucksack activity bag. Cue super excited kids. After which we were shown to our room. Cue super excited adults when we were shown into one of their Park Suite Rooms. Boasting stunning panoramic views of Kensington Gardens.
The room wasn't really a room at all, it was more like a mini apartment. It had its own hall, huge bathroom with both a bath and a rain shower, separate lounge, dining area and spacious bedroom. Over 600 square foot of luxury. It was perfect for our stay and ideal for families as the sofa in the lounge turned into a bed for Monkey. Our bedroom had plenty of space for the wooden cot. Each room also had a desk area with comfortable seating and amazing views across the park.
After leaving our bags we headed straight out to the Science Museum which was a very easy 15 minute walk away. You can even walk some of the way through the park and pass the Albert Memorial and the Albert Hall. Which I've heard and seen so much about on the television but never (despite working in London) from the outside before. When we arrived at the museum we discovered that they had additional bookable activities as well. Monkey and Hubby tried out the Red Arrows Simulator and we all booked to the IMAX to see the Under the Sea. After which the kids enjoyed the interactive areas of the museum. We had planned to go along to the natural History Museum. However we found so much to do at our first stop that we never made it.
Before we settled into the room for the night we decided to try out the Bertie's Bar. It was a relaxed atmosphere with big comfy arm chairs. Between them the boys devoured three pots of olives with their apple juices. They also enjoyed their little back packs which contained a pirate activity pack each, a pad with colouring pencils, torch and water bottle. I don't think I have ever seen them so quiet as they drew in the pads together. It made a nice change to be able to have a relaxing drink.
When we headed back up to the room the boys were in for another surprise. While we had been out the bed had been turned down and there had been a special addition to their room. A wigwam play tent from Brig Game Hunters. After speaking with a child psychologist the clever people at the Royal Garden Hotel decided to add these to family bookings. The wigwam play tent creates a child's very own play space. Which is even more valuable for when children are away from home in an unfamiliar place. Both boys loved the wigwam on sight. I think its a great idea and shows that the hotel has really thought about its younger guests.
We ordered the food and flicks package as soon as we got back up stairs as they say it can take an hour for the food to come. Although ours arrived after about 45 minutes. With triple cooked chips, fish gougons which were lovely and chunky, chicken wings, dough balls and mini pizzas there was plenty for the four of us to share. Dessert consisted of Toblerone fondu! If your children were older though you would probably need to supplement the meal. There is a wide range of room service options to choose from. Plus an extensive Lebanese food which sounded delicious. There was over fifty films to choose from and you can watch them for free over the 24 hour period. Which is just as well since the boys were so exhausted after their adventure they only made the first five minuted before crashing out. Naturally they woke early and made the most of it.
After making the most of the fluffy white towels and robes we headed down for breakfast which is served in the Park Terrace Restaurant. Breakfast was very impressive and probably the best we have had in a beautiful setting. One side of the restaurant is predominately windows which lets in such a lot of light. We started with the large selection of fruit Kipper in particular enjoyed the strawberries. There was also a wide selection of yogurts, cheese, meat, dried fruit, cereals and pastries. It was hard to make a decision.
There was also a full cooked breakfast with three different types of sausages, eggs anyway you could think of and a chef making omelettes on demand. Monkey opted for an omelette fascinated by the cooking process and super impressed he could pick his own ingredients.
The hotel also offers the option to hire scooters free of charge, so after breakfast that is exactly what we did. Heading into Kensington Gardens to explore. Walking around looking at all the the things in the park in the sun was very relaxing. Made easier with having the scooter with us. The hotel also has adult scooter, but since Kipper is a little young we decided only to get one for Monkey.
We really enjoyed our stay at the Royal Garden Hotel. They have gone above and beyond to make it a pleasurable experience for the kids which by default makes it a great experience for the parents. We loved or stay so much that I have out a little video together below.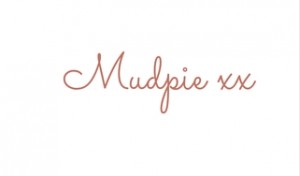 If you've liked this post please follow me on my social media channels:
Mudpie Fridays: YouTube | Twitter | Instagram | Facebook | Pinterest | LinkedIn
We were invited to stay at the Royal Garden Hotel for the purpose of this review all words and opinions are my own.