Zimpli Kids Slime Blaster Review: Monkey being the boy he is loves a good blaster. We have been fortunate enough to try a number out over the last couple of years. Although we have never tried one which has slime with it. Which is what attracted him to this one from Zimpli Kids and if I am honest me away from it. Like most kids of his age mention anything to do with slime and hes bouncing off the ceiling. Yet because of the slime element we had to wait until the weather allowed us to test it outside.
The blaster itself comes with twelve sachets of powder to make the slime. You simply add the powder to the water in the canister, screw on the lid, shake it and leave for five minutes. The longer you leave it the gooier it becomes. The canister will roughly hold 0.33 of a litre of water at time. Which does mean it can be controlled and doesn't get out of hand (can you sense I am not a slime person). Also it means that Monkey can actually hold the blaster. Otherwise it would get very heavy. The blaster in itself is very light too which helps.
Once we had made the slime it was all systems go to try it out. Monkey was very excited heading outside to shoot at the fence. He was under strict instructions not to shoot at anyone until I figured out if the slime would stain. Unlike other blasters it doesn't have a trigger instead it is pump actioned. Monkey struggled initially with this but I think that was because it was new and had not been used before. Since then he's been fine with it.
He was really happy running around the garden trying to shoot everything and anything. You will be please to know that my fears were allayed as the slime doesn't stain and simply washes out of clothing. Just as well when I got a shot straight on… Monkey managed to get the slime to shoot a few metres but not close to the 7 metres that the packaging claimed. I think this could be do so with the power in the pump action, since he is only five.
If you would like to buy your own you can do so from many of the high street retailers including Tesco, The Entertainer and online from Amazon . The blaster is priced at £19.99 with slime refill packs at £7.99 which gives you over 500 extra slime shots! The lovely people at Zimpli Kids have given my readers the chance to win one by entering the giveaway below. Please note the T&Cs, good luck!
Competition is open to residents of the UK aged 18 and over
There is no cash alternative offered
One winner will be drawn at random and will receive a Zimpli Kids Slime Blaster
The giveaway will close on the 30th June at midnight, the winners will be notified through Twitter
The Winners will be asked to provide a full postal address
I have some other giveaways running at the moment so please check them out in the Blog Giveaways Page above.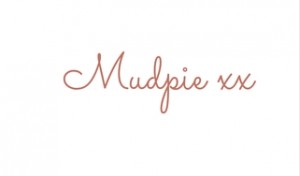 If you've liked this post please follow me on my social media channels:
Mudpie Fridays: YouTube | Twitter | Instagram | Facebook | Pinterest | LinkedIn