Last weekend we went to Chessington World of Adventures to celebrate a friends birthday. While we were there Kipper had his first go on the Gruffalo Ride and had his first ice cream out! For those of you that don't know Kipper has a dairy allergy so this was a big deal.
Normally we have one of three scenarios. We opt for an ice cream parlour as we know there is normally the sorbet option. If there is no sorbet option then normally we can entice him with a lolly. The worst thing that can happen is there is only ice cream. Which then means one of the boys gets upset. Kipper because he cant have it or Monkey because we go down the route of neither of them having it. As you can imagine the latter isn't very fair on anyone.
So when friends suggested we grab a treat I was worried we would be faced with the same problem we usually are. I had visions of all the children having something and Kipper loosing it because he couldn't. Only this time we were very surprised to find that they sold a dairy free, gluten free pre packaged ice cream cone with a chocolate coating. Needless to say someone was very happy indeed with this very own ice cream. And for once I didn't mind the messy t-shirt as the smile on the face was priceless.
I really hope that this is a sign of things to come and that more attractions start to cater for the dairy free. It would definitely make our loves easier if they did.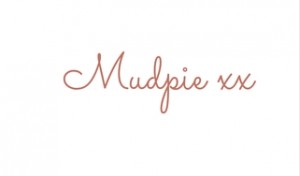 If you've liked this post please follow me on my social media channels:
Mudpie Fridays: YouTube | Twitter | Instagram | Facebook | Pinterest | LinkedIn
Linking up with What The Redhead Said