8 Simple Updates for a Child's Bedroom
8 Simple Updates for a Child's Bedroom: I am feeling a little guilty as Kipper has been in the nursery now for two years. It was Monkey's nursery before and I had planned on making some changes, as after two years its starting to look tired. However now we are looking to move (only looking at the moment) it seems stupid to spend a lot of time and money redecorating the nursery. So I have been looking for ideas which can give it an update and reflect his personality but that are simple and inexpensive.
Add Wall stickers – They are cheap and say to install. Plus there is loads of choice so you are bound to find a vinyl wall sticker quote which matches with your theme. I would opt for this one from Dr Seuss since Kipper loves books and is always drawing one around after him. Or emptying his bookcase and pretending to read to you.
Frame favourite books – Kipper is starting to really develop a love of reading. He is particularly taken with the Gruffalo. Having been one of Monkey's favourites too our paperback copy is looking a little tatty. Which means that some of the pages can be up-cycled into pictures in the bedroom.
New bedding & blankets – As he is getting older we are thinking about taking the cot side off. Which makes having a quilt more of a possibility. Although I will miss those sleeping bags! I have also arranged for a new blanket made out of his old baby clothes.
Add some personalised bunting – He's starting to recognise what is his and what is his brothers. So by adding some personalised bunting with his name on it its helped for him to associate the room as his own.
Put away the baby bits – Its time to pack away some of the baby blankets, muslins and general fluff from the nursery. Which will free up time for the new bedding and also his much loved toys.
Add photos – I am planning on repurposing old frames and painting them in corresponding colours. I will be filling them with recently family photos. Kipper loves pointing out photos of himself so it will be lovely to include pictures of him with close family.
Buy a new rug – Unfortunately I am not a fan of the colour of the carpet in the nursery. When we were expecting Monkey we were not sure if we were having a boy or a girl so went for a natural colour – mint green. I am really not a fan of it. Yet a bright new rainbow rug from Little Bird goes a long way to getting it near perfect
Add homemade art – Kipper is starting to enjoy mark making and enjoys scribbling and painting. By switching out the current pictures for ones which Kipper has drawn himself. Ive a created a cheap, updatable, personalised wall which is always a talking point during nappy changes. You never know I may have encouraged him to draw some more too!
What are your top tips to update your child's room? I would love to hear them in the comments below.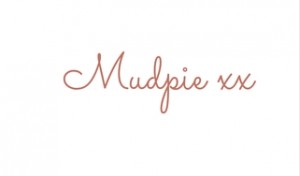 If you've liked this post please follow me on my social media channels:
Mudpie Fridays: YouTube | Twitter | Instagram | Facebook | Pinterest | LinkedIn
This is a collaborative post, I have been compensated for my time.