'You are the bows from which your children as living arrows are sent forth"
We had a quiet weekend which was just what we needed after the last few weeks. I think we are still recovering from our trip to France! Saturday we spent most of the day doing chores. I had planned to try and catch up on blog work but it didn't quite work out that way. Instead we decluttered Monkey's room and the bathroom. It was much needed and the charity shop in the village did very well out of us.
This weeks photos were taken when we went for lunch for their grandfathers 79th birthday. Although this is a brand photo which will make an appearance on my instagram in the next few days I really love it. As it sums up Monkey's personality completely. He's growing up and although the tolerates his mother taking photos, I can see him changing in front of my eyes. Six will be quite a milestone. I thought five felt old but I think six is going to feel worse..
For dessert Kipper had his very own sorbet and fruit sundae which he loved. Although we had a bit of a traumatic start to the day. We woke to this ones hand dripping (literally its all over our carpet) in blood. You know when you have to double take? I have not idea how he did it but it seems that somehow he got a significant paper cut in a scuffle over a book with his brother. Poor mite. I've never seen one like it and it caught the tip of his finger which I think is what has made it worse. He's quite proud of his plastered finger though!
Here's hoping to a rather uneventful week.. have a good one x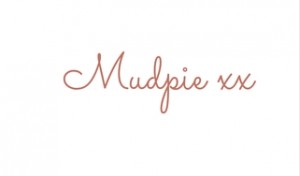 If you've liked this post please follow me on my social media channels:
Mudpie Fridays: YouTube | Twitter | Instagram | Facebook | Pinterest | LinkedIn
Linking up to #LivingArrows