I am not sure if it is just us but we have struggled to get Monkey into the habit of brushing his teeth. Quite often I will double check as we are running out the door on the way to school only to find he hasn't. I then send him back up the stairs with a flea in his ear to do it. I don't know why we have struggled so since both Hubby and I set a good example and he has often gone for check ups to the dentist. At coming up six he still has all his baby teeth, but it will not be long until his adult teeth start to appear. So I am very keen to create habits that will stay with him for a lifetime now.
When I was approached by Playbrush I would be lying if I said I wasn't a tiny bit sceptical. After all we have tried numerous things to get Monkey to clean his teeth consistently, reward charts, treats and bribery. You name it we have tried it. But I couldn't have been more wrong. I have never seen Monkey so motivated to clean his teeth. No longer is it me checking with him its him reminding me that he needs my phone to clean his teeth… NOW! So whats the secret and how does it work?
Well Playbrush is in fact the little silicone cylinder at the bottom of the toothbrush. It makes tooth brushing interactive. The magic happens by Playbrush translating every tooth brushing movement into gameplay, so children actively control the games as they brush their teeth.
To set it up all you need to do is spend a couple of minutes charging the base via the USB cable included in the box. I also downloaded the Playbrush app which allowed me to set up Monkey's profile, once charged the Playbrush will connect with the app. The app will then direct you to two games which can be used with Playbrush. All the games and the app can be downloaded on both apple and android devices. It is also possible to download further games.
There are two games available at outset. One is a colouring game, where depending on the way you brush your teeth the paintbrush will colour in the picture. With different colours for different areas of the mouth. As you progress its possible to unlock new pictures.
The second game is more of an adventure game. Where you have to fight off little green badies. This is Monkey's favourite. Again depending on how you brush your teeth will determine which way the blaster shoots. The idea being that you shoot all the green badies by brushing all areas of your teeth. The more you manage the more points you get. Monkey likes to be at the top of the leader board so this added element of competitiveness really appeals to him.
In addition Monkey also picks up badges as he completes the games for different things such as consistency and regularity. These rewards sit on different levels and are another way of encouraging him to clean regularly and carefully. I can see if Kipper was at the right age there would be a little competition brewing between the two of them.
Things I love:
Although you get a tooth brush in the pack it will work with any standard toothbrush. All you need to do is make sure the arrows are aligned on the silicone cone and the white bottom.
The charge seems to work for ages and it charges really quickly too, going from blinking red to flashing green when it is ready.
As Monkey uses the Playbrush more and more he will build up credits that can be used to help pay for new games. Playbrush are also releasing more games all the time so it will continue to grow with him.
In the Playbrush app itself there is a a brushing tutorial which shows Monkey how to reach all areas and also score maximum points!
This was really important as we discovered after the first couple of brushes that Monkey completely missed the inner bottom teeth when he brushes. Something which we had never picked up on before now.
Each game lasts for the two minutes brushing time so it encourages him to become more effective in those two minutes as well.
Playbrush are also bringing out an electronic version which I can imagine will go down just as well. The Playbrush Smart Sonic available in June
Its is also possible to subscribe which will unlock all the games and some additional features for a very reasonable £9.99 every 6 months.
We loved it so much we even made a little video of our experience here:
It has really made a difference to Monkey's motivation to clean his teeth.  I am not longer getting stressed about reminding him constantly. He wants to do it and cant wait to see if he can do better than last time. They say that if you do something for seven days it becomes a habit. That definitely seems to be the case in this instance. I am suitably impressed and all for a very reasonable £19.99. You can buy your own Playbrush via their website including the new Smart Sonic which is currently on offer also at £19.99 for the first 3000 units only after which it will revert to £29.99. If you fancy buying one for your little ones then Playbrush have given my readers a 20% discount. All you need to do is to enter MUDPIE at the checkout.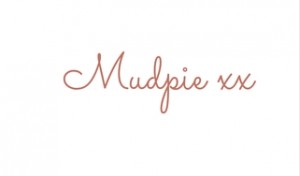 If you've liked this post please follow me on my social media channels:
Mudpie Fridays: YouTube | Twitter | Instagram | Facebook | Pinterest | LinkedIn
We were sent a Smart Playbrush for the purpose of this review  we were also compensated for our time. All words and opinions are my own.