Review – Foobot Home Air Quality Monitor
Review – Foobot Home Air Quality Monitor: If you are regular readers of Mudpie Fridays then you will know that both boys have allergies. Monkey suffered with eczema when he was little and still now has very dry skin. Kipper has just started to develop eczema and also has an inhaler for asthma. Apparently we create environmentally sensitive children! So when Airboxlab got in contact and asked if we would like to trail their indoor air quality monitor, Foobot I said yes. I hadn't realised at the time it had been created by Jacques Touillon their CEO for his own child who suffered with asthma.
The device is designed to help you monitor air quality. Through the app on my phone it gives me details of something which is essentially invisible. If the air quality is good Foobot will glow blue, if there are too many pollutants then it turns a bright orange. Not only that by via the app its possible to chart the pollutants. When you check the app it will give you a rating of your indoor environment and air quality. The overall rating is based on three different pollutants – fine particles, volatile compounds and carbon dioxide. As well as taking into account temperature and humidity. When ever you look at the app you can see each of the readings:
Under each pollutant the app also suggests what you can do to improve the environment
Volatile Compounds – such as those in chemical cleaning products which stay in the air for a long time. This means that gentle and regular cleaning is better for air quality. Airing the room afterwards can help and you should avoid artificial fragrances to remove smells.  The same goes for DIY materials. Foobot will detect alcohol vapours and ethanol based chemicals.
Fine Particles – Cooking can add particles to the air causing headaches which is why you should always use the extractor. The same goes for long burners and fires. We have a cat and we can monitor his dander in the air now. Smoking also has a massively negative effect.
Carbon Dioxide – CO2 will increase with the more people in the room, opening a window and letting more fresh air in will help this.
The app will also show you charts of each pollutant by minutes, hours, days and weeks. Its interesting to see when readings are higher. Such as the carbon dioxide in the early evening when the kids are tearing around the lounge before bedtime.
Things we like:
The app is available for both apple and android, it also only takes a couple of minutes to set up. As its set up wirelessly it means that once its set you don't need to think about it again. Other than to check readings.
The fact that it pushes you notifications so if something starts to go astray you are aware and can take steps to fix it. Plus you can get real time data every five minutes.
There are seven different notifications including the three pollutants, temperature, humidity, a pollution event and pollution peak
It encourages good behaviours and makes the adults more conscious and we have identified when our most polluted times of the day are. This gives us the ability to address them and pay extra attention to Kipper and his breathing.
Our experience of using the Foobot has been a good one. Its encourage us to be more aware and conscious of what we are doing to ensure the environment is as good as it can be for the boys, especially Kipper. If you would like to buy your own you can do so on Amazon for £179.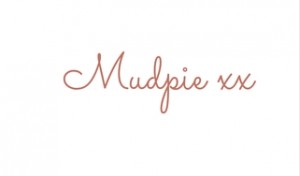 If you've liked this post please follow me on my social media channels:
Mudpie Fridays: YouTube | Twitter | Instagram | Facebook | Pinterest | LinkedIn
We were sent a Foobot for the purpose of this review all words and opinions are my own.